UNHCR: "Khartoum sees exodus of around 40,000 citizens according"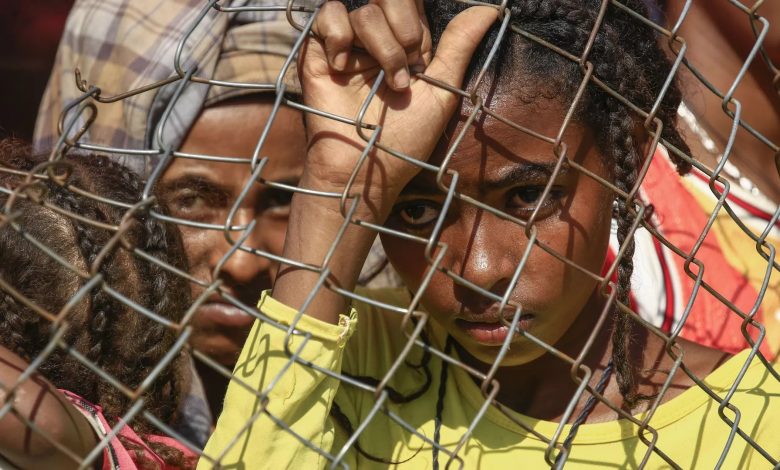 The representative of the United Nations High Commissioner for Refugees (UNHCR) in Sudan's Axel Bishop announced today Friday that some 40,000 refugees have been forced to flee Khartoum since the crisis began, in seeks safety in refugee camps in the states of the White Nile, Gedaref and Cassala.
The Numbers Are In Increase, And The Majority Are Syrians.. Journalist #Arabic Nizar Al-Baqdawi Controls The Influx Of Civilians In #PortSudan Prepare To Leave #Sudan#Syria Photo.Twitter.Com/EOok62xI2E

– Arabic (@AlArabiya) April 28, 2023
Extremely dangerous
Bishop added during a press conference in Geneva that the commission was forced to temporarily halt most of its vital activities in Khartoum, Darfur and North Kordofan after work in those areas became "extremely dangerous".
Ways to deliver food
He also explained that UNHCR is working closely with the World Food Program to find ways to deliver food within the country, and with UN agencies and NGOs on how to deliver other basic aid.
Advertising material
The UNHCR representative suggested that suspending some humanitarian programs would exacerbate the risks faced by those who depend on humanitarian assistance for survival, saying the failure to deliver assistance to those in need was very worrying.
"We Coordinate Humanly With Both Sides In Conflict During The Crisis." The Sudanese Red Crescent #Arabic: Corpses Inside #Khartoum Too Many And We Can't Cover Them#Sudan Photo.Twitter.Com/D5vGtxeZJm

– Arabic (@AlArabiya) April 28, 2023
Bishop also warned that the humanitarian situation in Darfur remains "extremely dangerous", voicing UNHCR's fears that the current hostilities could stoke ethnic and sectarian tensions and lead to further waves of displacement.
catastrophic consequences
"This will have catastrophic repercussions for a region already facing massive population displacement," he added.
Interestingly, Sudan has witnessed clashes between the army and rapid support forces since mid-April, resulting in hundreds of deaths and injuries.