UNRWA Director: "Israeli aggression on Gaza amounts to war crime"
The director of the UNRWA office in New York says depriving an entire community of the basic necessities for survival constitutes a violation of international humanitarian law.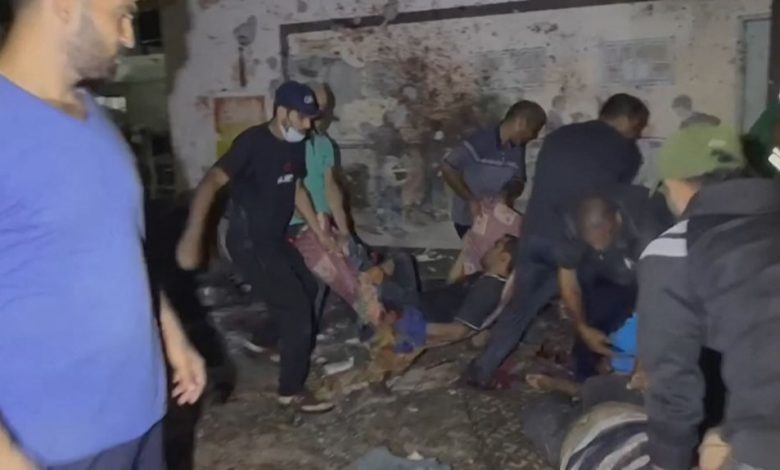 Greta Gunnarsdottir, Director of the UNRWA office in New York, described the situation in Gaza and the occupied West Bank as "unbearable", emphasizing that the Israeli aggression represents a collective punishment that amounts to a war crime.
Gunnarsdottir stated that basic services, including healthcare, have collapsed, and essential resources like fuel, medicine, food, and water are running out.
She emphasized that depriving an entire community of the basic necessities for survival constitutes a collective punishment and a violation of international humanitarian law.
The UNRWA Commissioner-General noted that flooded streets in Gaza, due to the lack of proper drainage, pose an imminent health risk, and the repeated disruption of communication in the Strip increases panic and distress among civilians.
Gunnarsdottir mentioned that UNRWA's casualties in the past few weeks have been the highest since the United Nations was founded, with 72 of the agency's personnel killed in less than a month, marking the largest number of relief workers killed in any conflict in such a short time in the history of the United Nations.
Earlier on Friday, UNRWA announced that 50 of its buildings and assets in Gaza have been affected since the beginning of the Israeli aggression on October 7, with some directly hit.
The agency stated that four schools being used as shelters in Gaza were damaged in the past 24 hours, resulting in the death of at least 23 people.
Most recently, the Israeli occupation committed a new massacre by bombing the Osama bin Zaid UNRWA school, in al-Saftawi area in the northern Gaza Strip, which has been welcoming displaced people since the start of the Israeli aggression.
The Ministry of Health in the Gaza Strip indicated that the school houses dozens of displaced people. Palestinian media reported that the Israeli airstrike resulted in the martyrdom of 10 people and the injury of 28, according to the Indonesian Hospital.
UNRWA's Commissioner-General, Philippe Lazzarini, said that at least 20 people were killed, and five others were injured in a school that was used as a shelter in Jabalia refugee camp, the largest in Gaza.
A couple of days ago, the Israeli occupation targeted displaced individuals in a school belonging to UNRWA with phosphorus bombs and artillery shells in the al-Shati' refugee camp in Gaza City.
This comes as the Israeli occupation continues its aggression on Gaza for the 29th consecutive day, committing numerous massacres against civilians and imposing a suffocating siege on them. So far, the Israeli aggression has killed more than 9,000 people and injured around 23,516 people. In the past few hours, the Israeli occupation has committed 16 massacres, killing 198 people.