UNRWA to Suspend Gaza Operations in 48h Due to Israeli Fuel Blockade
The human rights organization says that this decision is the result of Israelis having banned the entry of fuel into the besieged Strip since October 7.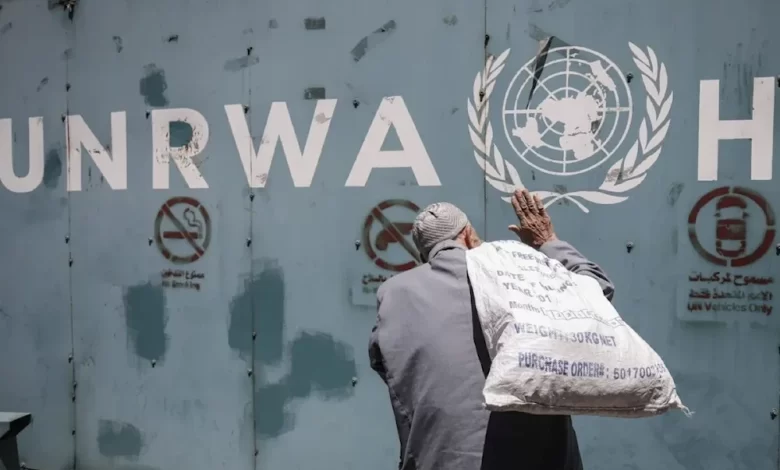 The United Nations refugee agency for Palestinians, UNRWA, declared that things are out of its hands now and that it will be halting its humanitarian operations across Gaza in the next 48 hours due to the Israeli ban on the entry of fuel.
In a statement on X, UNRWA's Gaza chief Thomas White said that humanitarian work will be suspended as Israelis have not allowed fuel to enter Gaza "since October 7."
"…There's nothing that we can do," he said, adding, "That's the reality of an aid operation that's being strangled of resources to serve people in need."
Further highlighting the disastrous situation civilians in Gaza are living through due to the ongoing Israeli aggression, White stated that lack of fuel also led to "no pumping of sewage or waste removal," warnging of a disease outbreak.
Additionally, the UNRWA top official noted that trucking contractors responsible for transporting drinking water and essential supplies from the Rafah border crossing between Gaza and Egypt are currently facing a severe shortage of resources.
According to the International Committee of the Red Cross (ICRC), the health system in Gaza has reached a "point of no return," with medical facilities and health workers reaching a breaking point.
Regional directors of various UN agencies said on Sunday that within the last 36 days, the World Health Organization WHO has documented a minimum of 137 instances of Israeli attacks on healthcare facilities in Gaza. These attacks have led to the martyrdom of 521 Palestinians and injuries to 686.
As per the Palestinian Health Ministry, 21 out of 35 hospitals in Gaza have stopped operations, either due to Israeli strikes or lack of fuel.
Due to the Israeli siege on hospitals and the frequent targeting of these facilities, which has resulted in the martyrdom of many civilians on the grounds of the health institutions, medical crews operating in hospitals under Israeli attacks have been issuing distress calls to international organizations and the global community. Their urgent appeal is for intervention to prevent a full-scale massacre before it is too late.
'We don't want to leave our patients'
After successfully making contact with one of their staff members in Al Shifa, Doctors Without Borders (Medecins Sans Frontieres, or MSF) relayed his message:
"There's also [an Israeli] sniper who attacked patients, they have gunshot wounds. We operated on three of them," he added.
"We don't have electricity. There's no water in the hospital. There's no food. People will die in a few hours without functioning ventilators. In front of the main gate, there are many bodies. There are also injured patients; we can't bring them inside," the surgeon said.
On the situation inside the hospital, the doctor described it as "very bad, it is inhuman. It's a closed area no one knows about us. We don't have an internet connection – you managed to call me now, [but] maybe you'll [have to] try 10 times before you can reach me again."
"The medical team agreed to leave the hospital only if patients are evacuated first. We don't want to leave our patients. There are 600 inpatients, 37 babies, someone who needs an ICU. We can't leave them," he concluded.