US election 2020: US Defense Begins Biden's Transition to the Presidency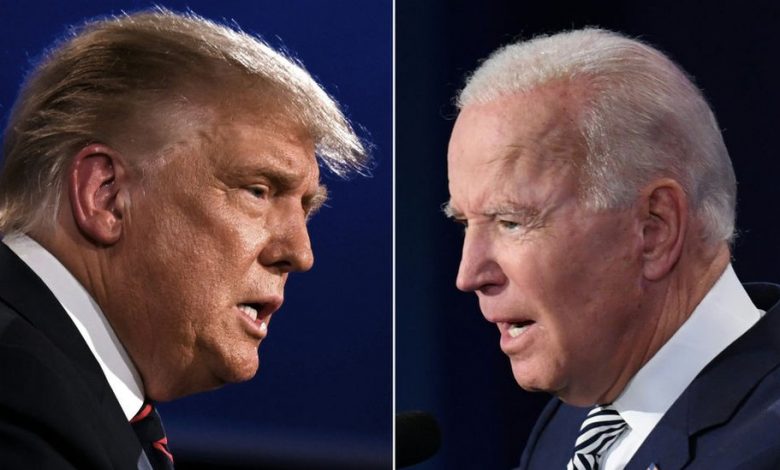 A key federal official designated Joe Biden the apparent winner after weeks of delay, allowing his team to access government resources and information. Mr. Biden will announce his picks for cabinet offices including the secretary of state and director of national intelligence.
No longer held back, Biden's teams make contact with defense and other officials.
Those meetings are expected to begin immediately as preparations that have been underway for months kick into gear. At the Pentagon, officials said that Biden transition team members contacted the Defense Department on Monday night, soon after Emily W. Murphy, the administrator of the General Services Administration, announced that the transition could commence.
Teams from President-elect Joseph R. Biden Jr.'s transition will begin reaching out across Washington on Tuesday, free to interact virtually with their counterparts in the government after President Trump's administration formally cleared the way on Monday for an orderly transfer of power.
After more than a two-week delay following Mr. Biden's victory in the election, there are just 57 days left until his inauguration. Mr. Biden has said the holdup of the transition threatened national security by depriving his team of critical briefings. And he warned that distribution of vaccines to combat the coronavirus would be at risk if his advisers could not work side-by-side with current health officials.
"We will begin immediately implementing our plan to provide support in accordance with statute, D.O.D. policy and the memorandum of agreement between the White House and the Biden-Harris team," Pentagon spokeswoman Sue Gough said in a statement. "The D.O.D. Transition Task Force will arrange and coordinate all D.O.D. contact with the Biden-Harris team."
Other transition teams also reached out to their agency contacts within hours of Ms. Murphy's decision.
In a memorandum sent to White House employees late Monday night, Mark Meadows, the chief of staff, wrote that Ms. Murphy had made an "ascertainment" about the results of the 2020 election "to allow the start of a presidential transition." He reminded staff to conduct all work-related communications with official, White House email accounts. And he said records must be preserved.
He also warned, in bold letters, against unauthorized contact by the White House staff — known formally as members of the Executive Office of the President — with members of the Biden transition team.
"Unless specifically authorized," he wrote, "E.O.P. personnel are not permitted to speak directly with a member of the Biden transition team or the federal transition coordinator."
The warning underscored the sensitivity that usually accompanies discussions between administrations during a transition and the need for confidentiality.
It is not clear when Mr. Biden will receive his first classified national security briefing as president-elect. Transition officials have said that it was critical that the incoming president be aware of the potential threats and international dynamics that Mr. Trump receives in what is known as the Presidential Daily Brief.
Mr. Biden could begin receiving regular briefings as early as Tuesday, officials said.
With the pandemic raging, transition officials are also especially eager to start coordination with officials at the Centers for Disease Control and Prevention, the National Institutes of Health, and members of the Warp Speed project, which is responsible for vaccine distribution. Transition officials have said they want to begin receiving official government data about the number of cases, hospitalizations and deaths from the virus.
Meetings between Mr. Biden's coronavirus advisory group and government health officials were expected to begin Tuesday and intensify over the next several days.
The start of the formal transition also clears the way for government-run background checks of Mr. Biden's cabinet nominees and other top aides who require high-level security clearances. Those checks, which are conducted by the F.B.I. and other agencies, had also been held up until Ms. Murphy's decision.
Other, smaller changes will take place as well. Transition members will start using government email accounts — ending in ptt.gov, for "presidential transition team" — and Mr. Biden's official transition website, buildbackbetter.com has already moved to a government server and been renamed buildbackbetter.gov.
Biden will announce cabinet picks today, as Trump vows to keep fighting the results
President-elect Joseph R. Biden Jr. will introduce his nominations for high-profile cabinet positions on Tuesday, a day after President Trump authorized his administration to officially begin the transition process, even as he refused to concede the election and vowed to continue his fight in court.
In a letter on Monday, Emily W. Murphy, the head of the General Services Administration, officially declared Mr. Biden the apparent winner of the presidential election, completing the step needed to grant Mr. Biden access to government funds and resources to start the transfer of power.
Her decision came after several additional senior Republican lawmakers, as well as leading figures from business and world affairs, denounced the delay in allowing the peaceful transfer of power to begin, a holdup that Mr. Biden and his top aides said was threatening national security and the ability of the incoming administration to effectively plan for combating the coronavirus pandemic.
The Biden-Harris transition team said in a statement Monday evening that Ms. Murphy's decision was "a needed step to begin tackling the challenges facing our nation, including getting the pandemic under control and our economy back on track." The Biden transition website also moved from buildbackbetter.com to buildbackbetter.gov, a signal that the team had access to government resources.
On Tuesday, Mr. Biden plans to continue to chart his course toward Inauguration Day and formally name more officials to his administration:
Antony J. Blinken, a longtime foreign policy adviser, to be Secretary of State. Linda Thomas-Greenfield, a career diplomat, will be his pick for U.S. ambassador to the United Nations.

Alejandro Mayorkas, deputy secretary of Homeland Security from 2013 to 2016, to become the secretary of the Department of Homeland Security. If confirmed, Mr. Mayorkas would become the first Latino to run the agency that manages the nation's immigration policies.

Avril D. Haines, deputy director of the C.I.A. from 2013 to 2015, to be director of national intelligence. She would be the first woman to serve in her role, the top job in the intelligence community, if she wins Senate confirmation.

Former Secretary of State John Kerry to be a special envoy for climate change, a position that does not require Senate confirmation.

Janet Yellen, former head of the Federal Reserve, to be Treasury secretary. It is unclear if the role for Ms. Yellen, who would be the first woman to lead the Treasury, will be announced this week.
Mr. Biden's movement on staffing comes as Mr. Trump's election challenges in Michigan and Pennsylvania have failed.
In Michigan, which carries 16 electoral votes, election officials on Monday certified the state's presidential results in favor of Mr. Biden, resisting pressure from Mr. Trump to delay the process.
Pennsylvania, which has 20 electoral votes, followed suit on Tuesday.
— Pranshu Verma and Michael D. Shear
Pennsylvania certifies its election results, making Biden's victory there official.
The state of Pennsylvania certified its election results on Tuesday, as Gov. Tom Wolf signed off on the slate of 20 electors and solidified President-elect Joseph R. Biden Jr.'s victory in the state where he was born, one of the most hotly contested prizes of the election.
The move in Pennsylvania, a state Mr. Biden won by more than 80,000 votes, follows the certification of the results in Michigan on Monday and Georgia on Friday. All three were states that President Trump won in 2016 and Mr. Biden flipped. Nevada, a state Mr. Biden won, and North Carolina, a state Mr. Trump won, also certified their election results on Tuesday.
With multiple battleground states that Mr. Biden won now having certified their results, the flailing effort by Mr. Trump and his allies to subvert the election and overturn the votes of millions of Americans is nearing its end.
In Pennsylvania, the Trump campaign and Republican allies had tried to halt the certification for weeks through a flurry of litigation, yet they were constantly rebuffed by judges who found the effort lacked any evidence of fraud. The campaign had most recently asked the federal Third Circuit Court of Appeals to block certification in Pennsylvania. But some legal experts have argued that if the state officially certified its results before the court made a decision, the case would be considered moot.
The Biden campaign took aim at the legal efforts to disqualify votes on Tuesday and predicted that the Trump campaign's continued lawsuits were destined to fail.
"It's readily apparent to everyone besides Donald Trump, Rudy Giuliani, and Jenna Ellis that this election is over and that Joe Biden won resoundingly," Bob Bauer, a senior adviser to Mr. Biden, said in a statement after the certification was announced.
"Trump did everything he could to disenfranchise voters and stop the results from being certified in Pennsylvania, including filing over 15 unsuccessful lawsuits — most recently producing one of the more embarrassing courtroom performances of all time, with the judge in the case ruling that their arguments were 'without merit' and 'unsupported by evidence.'"
Governor Wolf, in announcing the certification, praised the election workers in his state who had faced harsh criticism and harassment as the president continued his effort to subvert the election.
"I want to thank the election officials who have administered a fair and free election during an incredibly challenging time in our commonwealth and country's history," Mr. Wolf said in a statement on Twitter. "Our election workers have been under constant attack and they have performed admirably and honorably."
Multiple counties across Pennsylvania had certified their results on Monday amid some scattered efforts by local Republicans to halt the process.
The state had been specifically targeted by Mr. Giuliani, the former mayor of New York and personal lawyer to the president, who repeatedly made baseless allegations of widespread fraud. Shortly after the election, Mr. Giuliani delivered a now infamous news conference at Four Seasons Total Landscaping in northeastern Philadelphia, falsely declaring that the city's election had been marred by fraud and obstruction. Numerous judges would later reject those claims in court.
Although Mr. Wolf has certified the results in the state, there are still some outstanding lawsuits regarding smaller amounts of ballots in specific counties that need to be sorted, though they will have no significant effect on the presidential margins.
In the days following the election, Pennsylvania became the center of attention, as multiple counties worked around the clock to process thousands of absentee ballots, providing incremental updates to the overall vote total that saw Mr. Biden slowly eclipse Mr. Trump and eventually build a significant lead, nearly doubling Mr. Trump's 2016 margin in the state.
One of the chroniclers of the vote swings was Senator Bob Casey, Democrat of Pennsylvania, who would post video updates of his analysis of the vote.
On Tuesday, after Mr. Wolf announced the certification, Mr. Casey sighed, tipped an open beer from the local brewery Victory Brewing toward the camera, and took a sip.
PENNSYLVANIA UPDATE 40/40: The votes are in. The count is certified.
@JoeBiden
has won the Commonwealth of Pennsylvania (again). And that's a wrap on the 2020 election here in the Keystone State.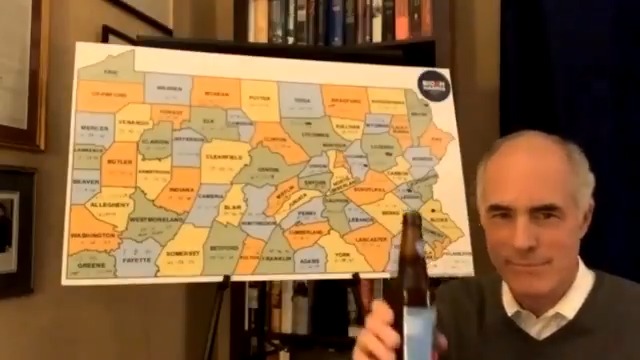 Which States Have Certified Presidential Vote Totals
Here's a look at how many electoral votes have been certified — or made official — so far.
The start of the transition means Biden's battle against the coronavirus begins.
Until now, President-elect Joseph R. Biden Jr.'s Covid-19 task force has had to prepare its battle plan without the keys to the government agencies leading the pandemic response.
That changes this week, when Mr. Biden can finally dispatch what are known as landing teams to the Department of Health and Human Services, the Centers for Disease Control and Prevention and the Food and Drug Administration.
In the weeks since Election Day, the dire outlook has been tempered by encouraging early results from three major vaccine developers. But Mr. Biden and his top aides have said their ability to effectively plan a pandemic response had been stymied by President Trump's refusal to acknowledge his victory and the refusal of the head of the General Services Administration to formally authorize the transition process that would grant Mr. Biden's transition team access to funds, equipment and government data.
There, officials will have prepared the traditional welcome gift: enormous briefing books that detail nearly everything the agencies have been working on for the past four years; lists of friendly lawmakers, budgets, accomplishments, roadblocks; and suggested targets for the new administration. The national crisis caused by the pandemic is worsening by the day. The daily average of new cases in the United States over the past week is at record levels, a staggering 173,000, and growing. Forty-five states are recording sustained caseload increases, and nine are reporting more than twice as many new cases a day as they did two weeks ago.
On Monday, President Trump's government authorized Mr. Biden to begin a formal transition process. It is supposed to be led by career staff, not political appointees — and the Biden team can expect to find a warm welcome from them, particularly scientists on the team who Mr. Trump has criticized for years.
The F.D.A. landing team will need to get up to speed on a planned vaccine roll out, as well as the most promising new vaccine candidates and therapeutics. It may also designate a career staff member to be the agency's acting commissioner if the current one, Stephen M. Hahn, leaves before a replacement can be nominated and confirmed.
At the C.D.C., one of the most pressing issues will be taking over a public education campaign, now in development, to persuade the public to trust — and take — the vaccine.
— Sheila Kaplan and Ron DePasquale
Biden is expected to name Janet Yellen for Treasury secretary. She'd be the first woman in the job.
President-elect Joseph R. Biden Jr. is expected to nominate Janet L. Yellen, the first woman to lead to the Federal Reserve, as Treasury secretary, according to people familiar with the decision.
The nomination will position her for a critical job at a fraught economic juncture. While growth is recovering from pandemic-related lockdowns earlier in the year, coronavirus infections are climbing and local governments are restricting activity again, likely imperiling that rebound. Ms. Yellin said last month that the economy needed "extraordinary fiscal support" while the pandemic continued to wreak havoc.
With the news about Ms. Yellen and the formal start of the presidential transition in Washington, stocks on Wall Street climbed for a second day on Tuesday. Most European and Asian stock markets rose, too.
Ms. Yellen is well known to investors because of her time at the Fed, and is widely expected to support government intervention to bolster the economy. After two decades at the central bank, analysts said, she would be well poised to foster a close relationship between the Fed and the Treasury Department.
As secretary, Ms. Yellen will inherit frayed international relations after four years of aggressive trade tactics by the Trump administration, as the national debt is swelling. The Treasury Department is expected to continue issuing huge volumes of bonds into an increasingly fragile market.
That means Ms. Yellen, 74, will need to bring a mix of political, diplomatic and financial savvy to the job. She is well placed to do so, as one of the most recognizable figures in Washington's economic spheres. Ms. Yellen is well known on Capitol Hill and well connected globally after leading the Fed from 2014 through 2018. Her long career as an economic policymaker has also given her insight into Wall Street and its major investors.
Ms. Yellen, who became an economist at a time when few women entered or rose in the male-dominated field, has been called many things over the years, including "a feminist hero," a "small lady with a large I.Q.," and "Fed chair," which she preferred over the gendered "chairwoman."
If confirmed, she will add "Madam Secretary" to the list. That will be a first at the Treasury, which has been led always by a white man throughout its 231-year history.
Ms. Yellen declined to comment.
A renowned labor economist, she has taught at the University of California, Berkeley, among other academic posts. She was also chairwoman of the White House Council of Economic Advisers during the Clinton administration, president of the Federal Reserve Bank of San Francisco, a Fed governor, Fed vice chair and finally the central bank's first female chair.
Ms. Yellen wanted to be reappointed when her term at the head of the central bank ended in 2018, but President Trump, eager to install his own pick, decided against renominating her. Instead, he chose Jerome H. Powell, the Fed's current chair, whom Ms. Yellen has consistently praised since leaving the central bank.
In replacing Ms. Yellen, Mr. Trump broke with precedent. The previous three Fed chairs had been reappointed by presidents of the opposite political party.
Born in Brooklyn in 1946, Ms. Yellen was raised in Bay Ridge, a middle-class neighborhood across the waterfront from Staten Island. Her mother was a teacher who stayed home to raise Ms. Yellen and her brother. Her father was a family doctor.
Ms. Yellen is likely to bring a long-held preference for government help for households that are struggling economically and for slightly tighter financial regulation with her to the Treasury.