US strikes Killed thousands of Middle East civilians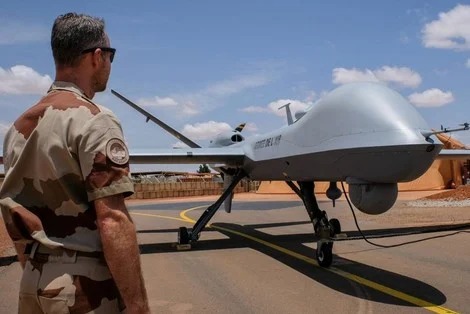 Secret documents from the Pentagon show that many US air strikes in the Middle East had "serious intelligence errors", killing thousands of civilians.
The treasure trove of secret documents is reported New York Times The collection includes more than 1,300 reports of civilian casualties in US air strikes in the Middle East.
In an article published on December 18, the newspaper said commitments to transparency and accountability are frequently ignored. "None of the records provided reveal misconduct or result in disciplinary action."
Although some of the cases covered by the New York Times had been previously reported, their investigation found that civilian casualties were "significantly undercounted," by at least a few hundred.
Among the three cases cited was the July 19, 2016 bombing by US special forces of what is believed to be an Islamic State (IS) stronghold in northern Syria. Initial reports said 85 fighters were killed by IS. However, in reality, the people who died were 120 farmers and other villagers.
Most recently, the US had to withdraw its claim that its drone destroyed a bomb-laden vehicle on the streets of Kabul, Afghanistan, in August. In fact, the victim of the airstrike was 10 members in a family, including children.
According to the report, mistakes made leading to civilian casualties stem from flaws in the monitoring process.
The report said many civilians who survived US attacks were disabled and required expensive treatment. However, their payouts are very limited.
When asked for comment, Bill Urban, a spokesman for US Central Command, said that "even with the best technology in the world, mistakes do happen, often based on incomplete information. or misinterpreted information".
"We try to learn from those mistakes," he added. "We are working hard to avoid such harm. We investigate each case. And we deeply regret every single case of innocent people being killed."
The US air campaign in the Middle East has grown rapidly in the last years of the Obama administration, when the public no longer supported the war on the ground.
The new approach, which often uses remote-controlled drones, can reduce civilian deaths thanks to high-precision technologies, Obama said.
But over a five-year period, US forces carried out more than 50,000 airstrikes in Afghanistan, Iraq and Syria, with far less accuracy than advertised, the report said.
In the process of finalizing the article, the New York Times said it had "visited more than 100 sites of casualties and interviewed many survivors and US officials both current and former".
Before launching airstrikes, the US military must go through complex protocols to estimate and minimize civilian casualties. But there are ways that intelligence can be flawed, sometimes leading to disastrous mistakes.
The newspaper obtained Pentagon documents through a Freedom of Information petition from March 2017 and lawsuits against the Department of Defense and Central Command.
For example, aerial video cannot show the number of people in buildings, under trees or under tarps. Sometimes, "motorcycle riders moving 'in formation', which is a 'sign' that they are about to launch an attack, are in fact just ordinary motorcyclists," according to the report. newspaper.
According to Urban, air raid planners are always trying their best in extremely difficult conditions. However, he added that "with many combat situations, disinformation can lead to catastrophic civilian-damaging decisions".