US's Bolton shares picture purportedly showing Adrian Darya 1 off coast of Syria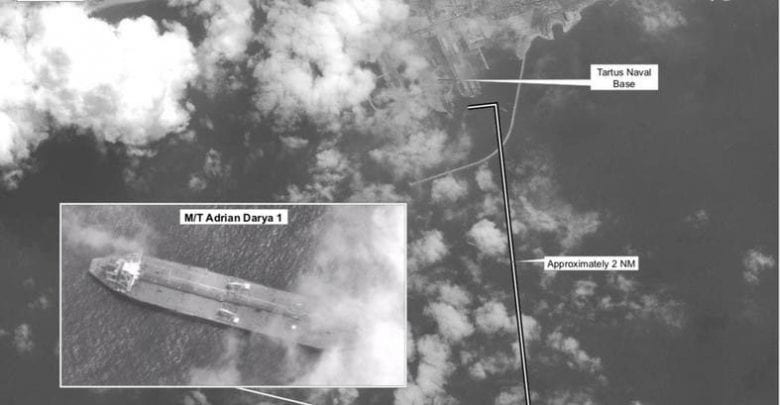 US National Security Adviser John Bolton shared a satellite image on Saturday purportedly showing the once-detained Iranian oil tanker Adrian Darya 1 off the coast of Syria, close to the Tartus Naval Base.
John Bolton

✔@AmbJohnBolton

Anyone who said the Adrian Darya-1 wasn't headed to #Syria is in denial. Tehran thinks it's more important to fund the murderous Assad regime than provide for its own people. We can talk, but #Iran's not getting any sanctions relief until it stops lying and spreading terror!