Waiting for Messi to conquer the record
Messi, who has won countless honors in his career, breaks various football records in almost every season. More than a decade of stable performance has destroyed countless seemingly impossible records in football. So recently "Marca" made a statistics to see what other interesting records are waiting for Messi to destroy.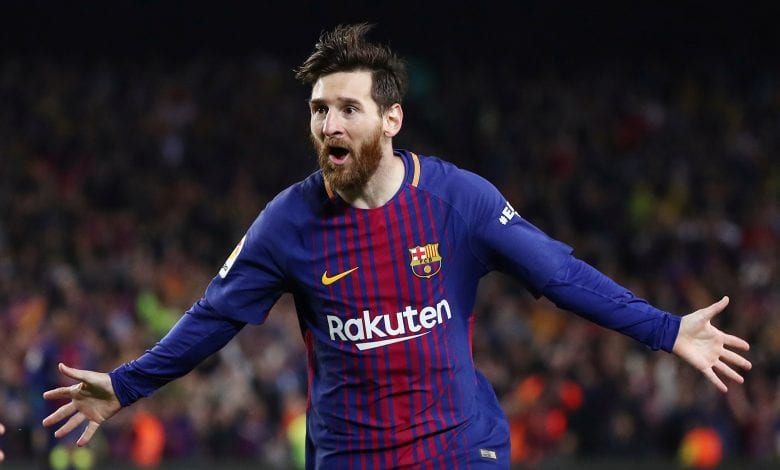 The first is the number of trophies. Messi, who has just led the Argentine team to the America's Cup, currently has 38 championship trophies. But in terms of winning the championship trophy, the current football player is Messi's former teammate Alves. So far, the Brazilian Alves has won 44 championship trophies. The gap between Messi and him is six. This is obviously not an insurmountable record. As long as Barcelona get back the feeling, two seasons are enough time for Messi to surpass Alves.
The second record is a subdivision of the championship trophy record: it represents the number of championship trophies won by the club. In this field, Giggs ranked No. 36 championship trophies. Messi has won 35 championships in his club career. Obviously, without a surprise, Messi will be able to surpass Giggs next season.
After the start of the new season, Messi will represent Barcelona in La Liga for the 18th season. This data ranks in the history of the team.
At present, the player who has played the most times on behalf of Barcelona in the Champions League is Harvey, with a total of 151 appearances. The Messi data is currently 149 times. It only takes three appearances in the Champions League in the new season to surpass Harvey and become the first person in team history.
Still related to the Champions League, Harvey has won 91 games in the Champions League. Messi is currently 87 times, four games short. Surpassing in the new season is not a problem.
Messi's UEFA Champions League has scored 120 goals, and the record is maintained by Ronaldo's 134 goals. This record is not easy to surpass. First of all, scoring 14 goals in the Champions League this season is no easy task. Secondly, Ronaldo will continue to expand the record.
Messi has scored 14 goals in the season with the most goals scored in a single season in the Champions League. The current record is Ronaldo's 17 goals.
The Champions League penalty record is currently held by Ronaldo, 18. Messi currently has 16. This record, let it go.
The La Liga penalty record is currently held by Cristiano Ronaldo, 61. Messi currently has 60, which is just 1 short. After all, Ronaldo is no longer in La Liga, and Messi has a great chance.
Arab Observer