War of words between Turkish mafia leaders escalates following legal reform bill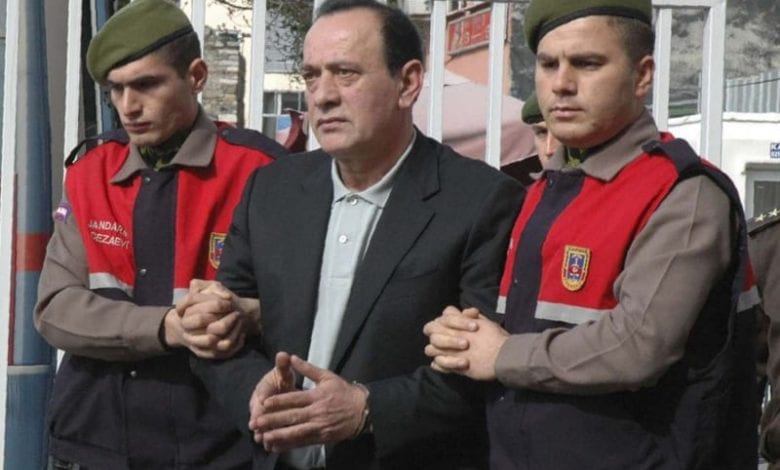 Prisoner releases have begun in Turkey after a law was passed that will see as many as 90,000 inmates set free to reduce the coronavirus pandemic's threat to the country's overcrowded prisons.
Supporters of Turkish mafia leaders have entered into a war of words following a penal reform that would release a large number of people held in Turkish prisons.
A notorious convicted mafia leader Alaattin Çakıcı, known for his close ties to Nationalist Movement Party, is among those who will enjoy the parole, according to Turkish media.
Following the reports, supporters of Çakıcı took to Twitter to threaten his rival Sedat Peker, a hard-line Turkish nationalist convicted of crimes including establishing a criminal organisation. 
Çakıcı, who was a household name in the 1980s as a mob boss, was indicted in 1995 for contracting the killing of his wife in front of their son before fleeing abroad. Following his 1998 extradition from France, Çakıcı was released from prison in 2002. In 2004 Çakıcı was extradited again, this time from Austria, and has been in prison ever since, convicted of various charges including organising and leading a crime syndicate, instigating murder, and insulting President Recep Tayyip Erdoğan.
Meanwhile, Peker moved to Bosnia following reports in Turkish media that he was being sought by police.
Peker released a video on Twitter saying that no one could humiliate him after Çakıcı supporters wrote that he would make Peker wear a skirt, a known Turkish slang meaning to crush someone.
Onların Yapabilecekleri Tek Şey Küçük Sedat'a Prezervatif Giydirmek Olur! pic.twitter.com/EswOui73iO

— Sedat Peker (@sedat_peker) April 15, 2020
The law that reduces jail time for a large number of prisoners, including drug dealers, sex offenders and mafia leaders, led to a public outcry.
Opposition parties had vehemently opposed the bill, which was drafted by the ruling coalition, because it excludes tens of thousands of people convicted of or pending trial for terror charges or other crimes against the state that many views as political prisoners.