With Egyptian mediation: A Truce Agreement Between "Jihad Movement" And Israel Entered Into Force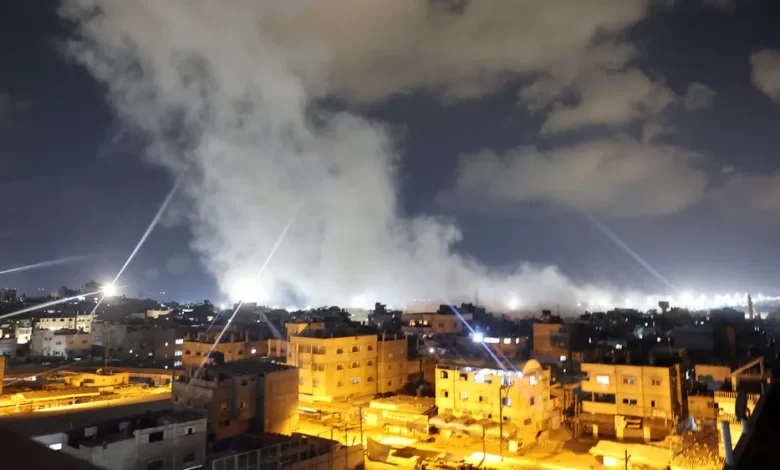 The armistice agreement between Israel and the "Jihad" movement in the Gaza Strip entered into force with Egyptian mediation, starting at 11:30 pm yesterday, Sunday, Jerusalem time.
And earlier on Sunday, an official in the Islamic Jihad confirmed that an Egyptian-brokered armistice agreement had been reached with Israel, after 3 days of mutual shelling between the two sides, killing 41 Palestinians.
The head of the political department in the Jihad Movement, Muhammad al-Hindi, said in a statement: "A short while ago, the formula for the Egyptian declaration of the truce agreement was reached, which includes Egypt's commitment to work for the release of the two prisoners in the name of al-Saadi and Khalil Awawda."
Israel recently arrested Al-Saadi, a prominent leader of the Islamic Jihad movement in the occupied West Bank, while Al-Awawda is also under Israeli detention.
For his part, an official Egyptian source confirmed, "Within the framework of Egypt's keenness to end the current state of tension in the Gaza Strip, Egypt has intensified its contacts with all parties to contain the current escalation, and in light of those contacts, Egypt calls for a comprehensive and mutual ceasefire as of 23:00." :30 pm on August 7 (Palestine time).
It is noteworthy that the death toll of Palestinians in the Israeli raids rose to 41 people, including 15 children, while the number of wounded reached 311, according to Sky News Arabia, quoting the Ministry of Health in the Strip.
He added that Egypt "is making efforts to work to release the prisoner Khalil Al-Awawda and transfer him to treatment, and work to release the prisoner Bassam Al-Saadi as soon as possible."