13 Palestinians Martyred in Israeli Raid in the West Bank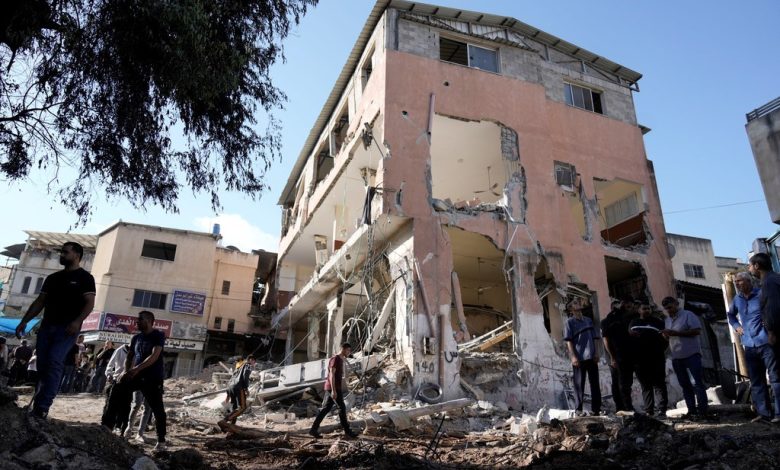 Palestinian health officials have reported that the number of Palestinians martyred in an Israeli military incursion into Nur Shams camp in Tulkarm in the occupied West Bank has risen to 13.
Five of those killed in the Israeli raid against the Palestinian camp were children, Palestinian health officials specified. 
On Thursday, the Israeli military announced that it had carried out an airstrike targeting Palestinian Resistance fighters in Nur Shams camp, adding that an exchange of fire took place between its forces and Resistance fighters, who also hurled explosive devices at the invading forces.
Since the onset of the war on Gaza, at least 81 Palestinians in the West Bank have lost their lives at the hands of Israeli forces and settlers in the West Bank, the Palestinian Health Ministry reported.
Meanwhile in Gaza, the Ministry of Interior in Gaza announced on Thursday that the Israeli occupation committed a new massacre, killing and wounding hundreds of displaced people inside the Greek Orthodox Church of St. Porphyrius in Gaza City. 
The Ministry pointed out that the church housed dozens of displaced people, who were taking shelter inside the church, most of whom were women and children.
According to the Ministry, the occupation made a direct target at the ancient church building on Omar al-Mukhtar Street in the Gaza Strip.
Our reporters said that several injured people were taken to the hospital.
The Ministry stated that severe material damage was caused to parts of the church building and that a building adjacent to the church was destroyed. It is worth noting that the Church of St.
Porphyrius is considered the third oldest church in the world. The original building dates back to 425 AD, and it was renovated in 1856.