17 Israeli Soldiers Killed in Gaza Ground Operations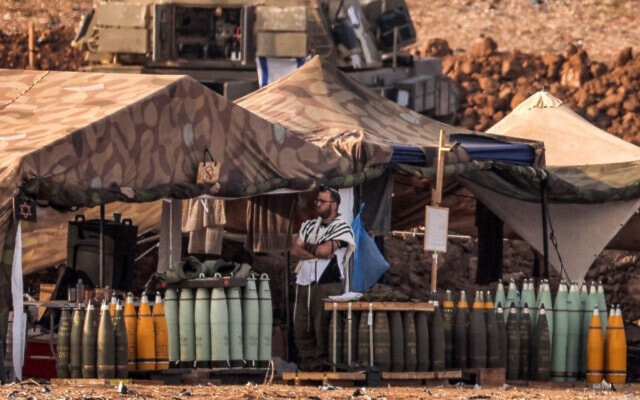 Israeli occupation authorities reported the killing of 17 soldiers in confrontations with the Palestinian Resistance in the Gaza Strip, as Israeli top figures expressed concerns about the high toll paid by troops.
In further details, the Israeli Occupation Forces (IOF) reported that eleven soldiers from the "Givati Infantry Brigade's Tzabar Battalion" were killed when a Namer class armored vehicle they were in was struck by an anti-tank guided missile fired by Palestinian Resistance. An additional four soldiers were injured in the same incident, with one in serious condition.
In another incident, two additional occupation soldiers from the "77th Battalion of the 7th Armored Brigade", were killed when an explosive device was used on their tank. Two other soldiers were seriously injured in the same event.
On Tuesday, an Israeli soldier from 'Givati's Rotem Battalion' was seriously injured in separate confrontations with Palestinian Resistance in the Gaza Strip, as reported by the IOF. Additionally, on Wednesday, two Israeli soldiers from the 'Paratrooper's 101st Battalion' were also seriously wounded during confrontations with the Resistance.
Amid mounting losses, Netanyahu admits 'difficult, long war'
Following the announcement that 13 Israeli soldiers had been killed in combat in Gaza on Tuesday, the Israeli occupation's Prime Minister Benjamin Netanyahu issued a statement that seemed like a morale-boosting or damage-control message, lacking significant revelations or substance, especially in light of the criticism about his absence from the families of captives.
"We are in a difficult war. It will be a long war. We have important achievements in it, but also painful losses," he said, adding, "I promise you citizens of Israel: we will complete the job. We will continue until victory.".
The Palestinian Resistance has demonstrated remarkable resilience, courage, and valor, while "Israel" commits a genocide that has so far claimed the lives of more than 8,500 Palestinians, including 3,542 children. Survivors are stranded, unable to secure a safe refuge, and face deprivation of necessities like food, water, medicine, and fuel due to the complete Israeli blockade on the Gaza Strip. Meanwhile, in the occupied West Bank, Palestinians are being tortured, detained, killed, or forcibly displaced from their homes and more Palestinian land is being usurped. 
This comes shortly after Israeli Security Minister Yoav Gallant admitted on Tuesday that "Israel" paid "heavy prices", as the Israeli occupation military pursues an invasion of the Gaza Strip with confrontations concentrated across the northern and northeastern parts of the Strip.