2022 is the bloodiest and most abusive year.. Israel has arrested 882 Palestinian children and 172 women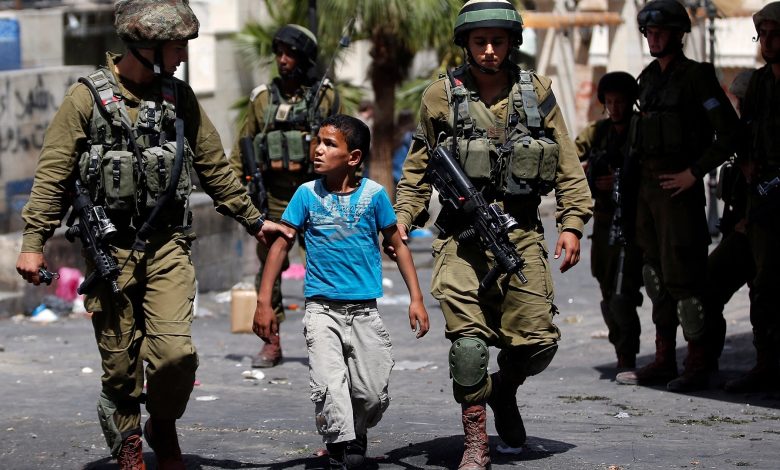 Palestinian human rights organizations said today, Sunday, that Israel has arrested 7,000 Palestinians over the past year, including 882 children and 172 women.
This came in a report issued by the institutions of the "Council of Detainees and Ex-Prisoners' Affairs", the "Palestinian Prisoner's Club", "Al-Dameer" Prisoner Care and Human Rights Association, and the Wadi Hilweh Center – Jerusalem.
"The year 2022 was the bloodiest and most intense year in crimes and abuses, compared to the last ten years," the report said.
The report of the prisoners' institutions stated that "the number of prisoners in the occupation prisons until the end of 2022 amounts to 4,700 prisoners, including 29 female prisoners and 150 children, and approximately 850 administrative detainees, including 7 children, two women and 15 newspapers," noting that the number of administrative detainees was 500 detainees at the beginning of last year.
The institutions stated in their report that, "In some cases, Israel used family members as human shields, and carried out arrest operations, with the aim of pressuring the persecuted to surrender, including their brothers, friends, mothers, wives, and children."
"The number of administrative detainees is the highest in more than 10 years," the report continued.
Israel uses an old British law that allows it to detain Palestinians without trial for a period ranging between 3 and 6 months, subject to renewal, under the pretext of having a secret file for the detainee.
The report stated that "among the prisoners, 330 have been detained for more than 20 years, including 25 detainees since before the signing of the Oslo agreement, and they are the old prisoners."
The report stated that the oldest detainees are "captives Karim Younes and Maher Younis, who have been detained continuously since 1983, and their sentences end this month."
The institutions said in their report that during the past year, "the occupation issued 2,409 administrative detention orders."
Israel arrests Palestinians from Gaza during their movement through checkpoints to Israel or the occupied West Bank, or fishermen from the Strip at sea.