40 Aircraft used in Targeted Aggression on Gaza
Israeli media reveals that "Israel" informed the United States of its planned aggression on Gaza.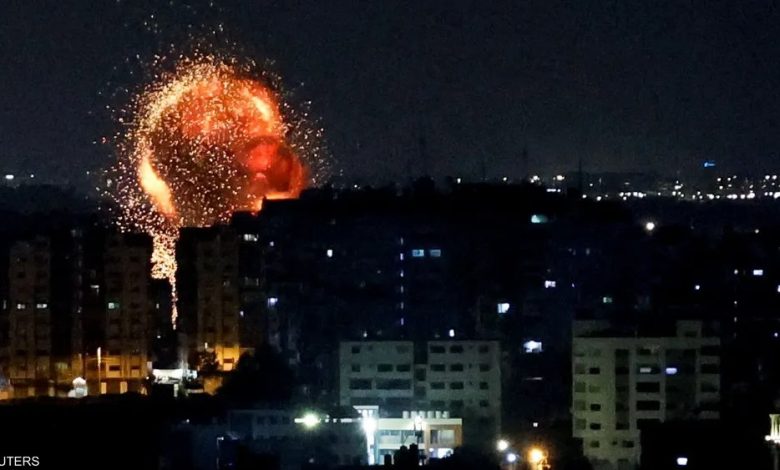 Israeli occupation Army Radio revealed that 40 planes, helicopters, and drones participated in the assassinations and attacks against the Gaza Strip Tuesday morning.
The Israeli media outlet indicated that the aggression on Gaza was scheduled for last Tuesday, but was postponed so that it could be executed under better conditions.
Israeli Channel 7 indicated that "Israel" informed the United States about the planned aggression on Gaza, adding that Israeli occupation Prime Minister Benjamin Netanyahu will hold a cabinet meeting Tuesday evening to discuss developments.
Israeli media reported that prior to the aggression which was approved last weekend, Israeli occupation Foreign Minister Eli Cohen spoke with his US counterpart Antony Blinken.
In the same context, the head of the political bureau of Hamas, Ismail Haniyeh, underlined that the assassination of the leaders in this "treacherous" aggression will not achieve security for the Israeli occupation.
In a statement, Haniyeh considered that the enemy miscalculated the situation and will pay the price for its crime, as the assassination of the Palestinian Resistance leaders will prompt even more acts of resistance.
Palestinian Legislative Council holds 'Israel' responsible for repercussions
On its part, the Presidency of the Palestinian Legislative Council held the Israeli occupation and its "fascist" government fully responsible for the repercussions of its criminal aggression on the Gaza Strip.
The presidency pointed out in a statement that Israeli aggression constitutes a full-fledged war crime that requires immediate punishment, calling on international organizations to assume their responsibility and cease their double standards toward the crimes of the occupation.
At dawn Tuesday, the Israeli occupation targeted several areas in the Gaza Strip, including the homes of leaders in the Palestinian Islamic Jihad movement (PIJ), which resulted in the martyrdom of 13 people, including children and women, in addition to at least 20 injuries.
Al Mayadeen's correspondent in Gaza confirmed the martyrdom of the commander of the southern region in the Al-Quds Brigades and the secretary of its military council, Jihad Ghannam, along with his wife during the Israeli occupation's aggression on the city of Rafah.
Our correspondent also confirmed that the Israeli occupation's airstrike also targeted PIJ spokesperson Tarek Ezzedine's house, before it was confirmed that the official had been martyred.
The Al-Quds Brigades, the PIJ's military wing, mourned its leaders who were martyred in the Israeli aggression, underlining that their martyrdom will further strengthen the resistance's determination.
Our correspondent in Gaza also confirmed the martyrdom of Khalil Al-Bahtini, a member of the Military Council in the Al-Quds Brigades and the commander of the northern region in the Gaza Strip.