Tunisian President Kais Saied: "We will not make deals with "traitors"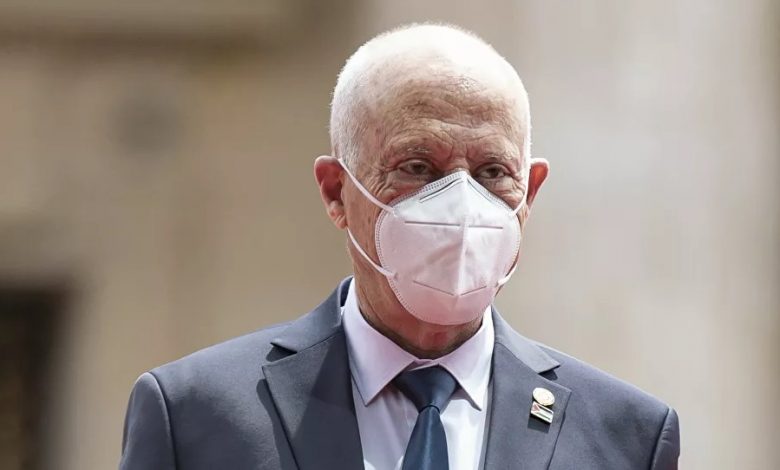 Tunisian President Kais Saied confirmed, on Tuesday, that he will not make deals with those he described as "traitors", apparently in reference to the Brotherhood's "Ennahda" movement, which he accused of paying millions to foreign pressure groups to harm the country.

"There are people who rule in secret, they do not appear, but there must be people who make decisions that serve their interests," he explained, according to a video of a part of the meeting, which was published by the Tunisian presidency on Facebook. He continued: «I will not deal with agents, traitors, and those who pay money to offend their country. I will not negotiate with them."
"In Tunisia there are two systems, an apparent system embodied in the institutions and a real system embodied in the mafia that rules Tunisia," Saied said when receiving a number of constitutional law professors at the presidential palace.
In the video clip, Saeed said, without mentioning "Al-Nahda" by name: "They paid nearly three million dinars to lobbing groups abroad to harm their country."
He reiterated that the exceptional measures he took about two months ago have nothing to do with the coup. He said, "Once again I want to say to all those who started talking these days about a coup. How can we talk about a coup based on the constitution? Based on Article 80 of the Constitution?" He explained that this chapter authorizes the president of the country to take these measures when there is an imminent danger to the state, while "today the danger is engulfing the Tunisian state."
Article 80 of the constitution allows the president of the republic to take exceptional measures in the event of "an imminent danger threatening the nation's integrity and the country's security and stability." In his interview with constitutional law professors, Saied stressed that "it is important to form a government, but it is also necessary to develop a conception of the policy that this government will follow to serve the Tunisian people."