Al-Qaeda will not make a comeback in Afghanistan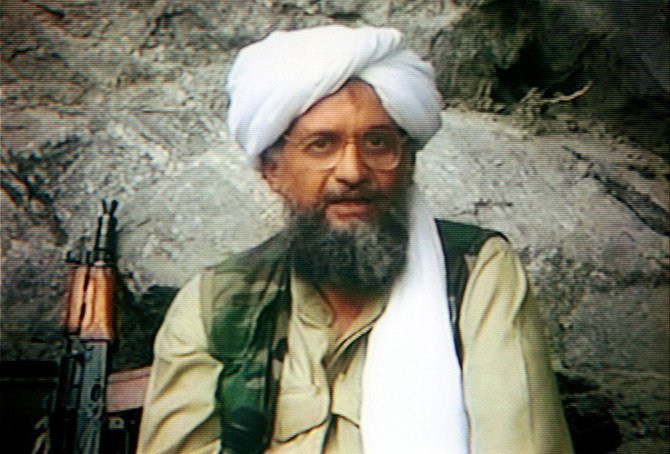 At 7 am on May 2, 2011, I was boarding a flight to Dubai at Islamabad airport when a journalist in Kabul texted me asking me if I'd heard a rumor: that Osama bin Laden had been killed in a US raid in Pakistan. A few hours earlier, a Pakistani journalist had sent me a text about a helicopter crash in the garrison city of Abbottabad.
Suspecting that the two events were connected, I followed my reporter's instinct and walked up to an airline representative. "I'm a journalist," I told him. "Osama bin Laden might be dead and I need help getting my luggage off the flight."
The man got excited and led me by the hand back through immigration, telling his colleagues to help this journalist who said Bin Laden was dead.
From the airport, I left directly for Abbottabad, 50 km north of Islamabad. As I arrived, I saw a large group of journalists gathered near the compound where Bin Laden had remained hidden for years — kept from entering by Pakistani soldiers standing guard.
Meanwhile, then US President Barack Obama confirmed that Bin Laden had been killed in a night raid by US forces in Abbottabad city. It was not far from the tribal regions where in 2001, Bin Laden had told me he would flee 'if something big happens.'
Back then, after my interview with the Al-Qaeda leader ended in Kandahar, he told me he would invite me to talk again.
"If something big happens, I will be hiding in the tribal areas of Pakistan," Bin Laden said as he shook my hand and walked out of the room. "That's where you can come again to interview me."
Now, nearly 20 years after the US invasion of Afghanistan, two questions remain: where is Al-Qaeda today and will it be able to make a comeback?
As the US announced that it has started the withdrawal of its forces from Afghanistan, concerns have been voiced that the Afghan Taliban will give Al-Qaeda space and support to carry out attacks as they had before.
But I don't find these concerns valid.
Things have changed. Bin Laden's death has disrupted Al-Qaeda's ranks. It was definitely more than what some experts described as a "symbolic killing."
The global 'war on terror' has not only purged the group's leadership but also its financing, sanctuaries, and broken the chain of command and communication. Among those Al-Qaeda leaders who have not been killed, many were arrested or changed loyalties, while Bin Laden's immediate successor, Ayman Al-Zawahiri, does not have his charisma and does not enjoy the support the group's slain leader used to.
Also, the Afghan Taliban who had earlier offered sanctuary to Al-Qaeda members may now be unwilling to allow them to use Afghanistan as a launching pad to carry out attacks.
The Taliban have evolved since the US invasion that ousted them from power in 2001. They are now a political movement and have been internationally accepted as a party to the Afghan peace process. They wouldn't want to risk losing this position.
But even before that, in 2001, Al-Qaeda was not supported by all of them. It was Mullah Omar, the Taliban movement's founder, who allowed Bin Laden to operate from Afghanistan. His decision was not backed by all Taliban leaders. Some of them, in fact, opposed it.
The situation in Afghanistan has also changed. In 2001, there was no government, no army, no police. Although its armed forces and law enforcement have been described by the US as weak, Afghanistan is no longer what it used to be. And neither is the international environment.
What has not changed, however, is the very root of the problem — be it in Afghanistan or elsewhere — which is superpowers, including the US, creating conflicts, wars, or supporting undemocratic regimes. The regimes suppress dissent while conflicts lead to a vacuum of power, giving either a rise and lifeline to militant ideologies or groups such as Al-Qaeda and Daesh, or land and space for them to operate, fight and recruit members.  
Once such groups emerge, they are rarely thwarted at birth as intelligence agencies are most willing to use them in proxy wars or as tools for their own purposes, only perpetuating their ability to become security threats.
President Biden should have respected Trump's decision to complete troop withdrawal from Afghanistan by May 01, instead of trying to create a legacy for himself to push it to September 11, to mark the 20th anniversary of the 9/11 attacks. A Hollywoodian move by Biden which might cost the US more loss of life among its soldiers and more losses among the Afghans.
It was Mullah Omar, the Taliban movement's founder, who allowed Bin Laden to operate from Afghanistan. His decision was not backed by all Taliban leaders. Some of them, in fact, opposed it.

Baker Atyani
While the Taliban should show more flexibility and stop attacks on civilian and non-civilian targets, the US should take its share of responsibility for any derailing in the Afghan peace process, and the chaos that Afghanistan might see in the coming months.
Often, I wonder what bin Laden would have said to me if I had interviewed him again after the attacks that changed the fate of the world and the region.
In November 2001, barely two months after the 9/11 attacks, one of bin Laden's aides called me. He said "the person" was ready to meet me again as promised.
"Will you come?" he asked.