Al-Sisi To Egyptians: "You Have An Opportunity For Change"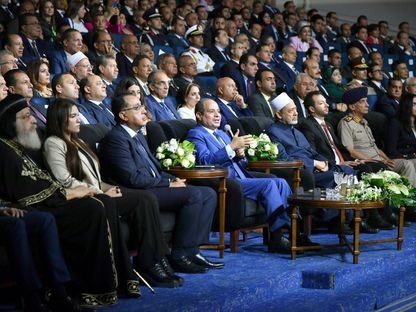 President Al-Sisi conveyed a message to the Egyptian people regarding the upcoming presidential elections scheduled for December. During his address, he responded to Prime Minister Mostafa Madbouly's presentation on the state's recent accomplishments, emphasizing the importance of the people's role in shaping the country's future.
President El-Sisi stated, "I have one message for our citizens: this is what we have achieved, and in the forthcoming presidential elections, you hold the power to bring about change. Some may argue that it's all in God's hands, but I say, it's in your hands too. Whoever aspires for change can actively participate."
He went on to stress the significance of the efforts made to rebuild trust among the Egyptian population, noting that there are individuals who seek to undermine these achievements.
President El-Sisi also highlighted the purpose of the "New Suez Canal" project, which aimed to unite Egyptians and strengthen their unity under a shared vision.
These remarks were delivered during President Sisi's speech at the "A Nation's Story between Vision and Achievement" conference held today in the New Administrative Capital.