Sudan: Terms of armistice agreement between army and rapid support forces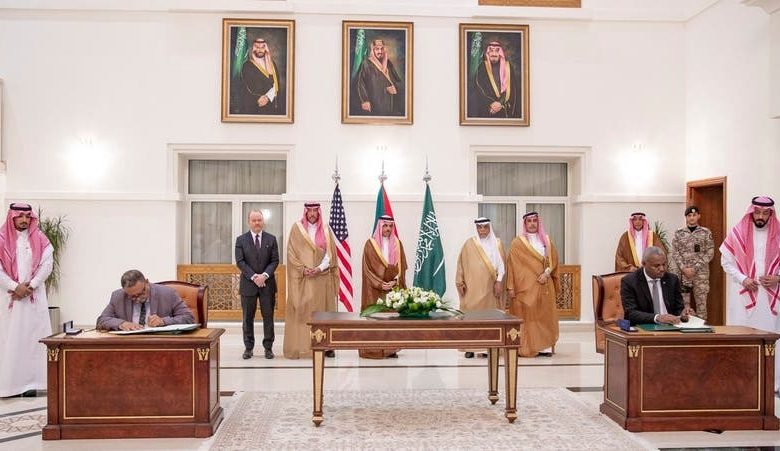 A Step Towards Peace: Saudi Arabia and United States Broker Ceasefire in Sudan
The Saudi Foreign Ministry made an official announcement on Sunday regarding the successful signing of a ceasefire agreement between representatives of the Sudanese armed forces and the Rapid Support forces. This significant development took place in the city of Jeddah, under the auspices of Saudi Arabia and with the support of the United States.
Terms of the Ceasefire: Commitments and Objectives
According to Saudi media reports, the agreement encompasses crucial provisions aimed at achieving a short-term ceasefire to enable the delivery of urgent humanitarian assistance and the restoration of basic services in Sudan. The following items are included in the agreement:
Objective: The primary goal of the ceasefire agreement is to establish a temporary cessation of hostilities, allowing for the facilitation of humanitarian aid and the revitalization of essential services.
Jeddah Declaration: The parties involved reaffirm their commitment to the Jeddah Declaration, which emphasizes the protection of civilians in Sudan. This commitment extends to obligations such as evacuating, refraining from acquisition, respecting and safeguarding public facilities, including medical facilities, hospitals, water and electricity installations, and refraining from their use for military purposes.
Short-Term Ceasefire: The short-term ceasefire, as stipulated in the agreement, will take effect 48 hours after its entry into force and remain in place for a duration of seven days. During this period, specific actions and obligations are outlined for the parties involved.
Effective Date and Renewal: The agreement becomes effective immediately upon signing and will commence 48 hours after its entry into force. The parties retain the option to renew or update the agreement for additional periods.
Promoting Compliance and Protecting Civilians
The parties are directed to disseminate the terms of the agreement to their respective forces and ensure compliance with the short-term ceasefire. The agreement emphasizes the freedom of movement for civilians throughout Sudan, safeguarding them against violence, harassment, conscription, and other violations. Furthermore, the agreement prohibits various actions that are deemed violations, including attacks on civilians or humanitarian aid carriers, torture or cruel treatment, targeting of infrastructure, and recruitment or mobilization of soldiers.
Ensuring Peace through Accountability
To guarantee the effectiveness of the short-term ceasefire, the agreement explicitly prohibits actions that hinder monitoring and verification processes. It also addresses acts such as propaganda, looting, enforced disappearances, and the use of civilian facilities and resources for military purposes. By outlining these specific prohibitions, the agreement establishes a framework for accountability and a foundation for sustainable peace in Sudan.