An Egyptian court sentences Bahaa Kishk, and 2 others, to death by hanging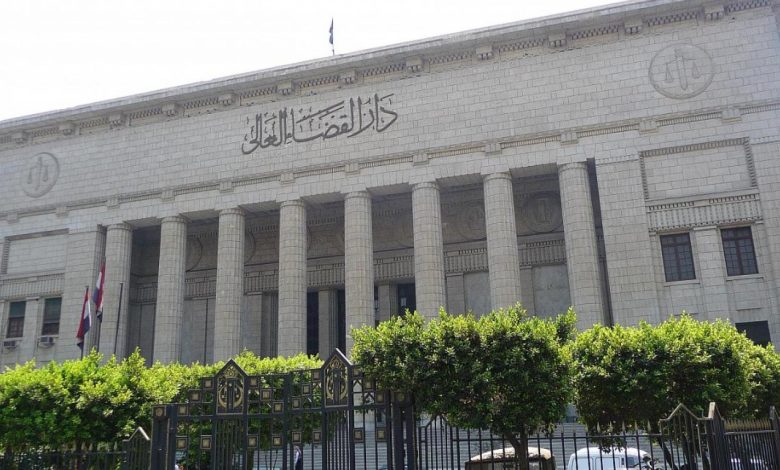 The Fifth Circuit Terrorism, held in the Tora Courts complex in Egypt, sentenced Bahaa Kishk, a member of the terrorist organization Hisham El-Ashmawy, who was deported with him from Libya, and 2 others, to death by hanging in the case known in the media as the Al-Mourabitin cell.
In addition, the Public Prosecution accused Bahaa Ali Kishk, nicknamed Abu Abd al-Rahman, Muhammad Fathi Gharib, nicknamed Abu Malik, and Muhammad Marjan, nicknamed Abu Bakr, of taking over the "Al-Murabitin" group, stressing that they led a group aimed at using force and violence at home, endangering the safety of society, and sowing terror. between individuals, preventing public authorities and the government from their work, disrupting the work of the constitution and the law, and trying to attack members of the armed forces and police, and targeting public facilities.
Travel to Libya
During the session before the last, Kishk said that he traveled to Libya in 2012 to work there on an exit visa, and met Hisham Ashmawi in the city of Derna and got acquainted with others who persuaded him to join the organization.
The Egyptian authorities carried out the death sentence against Ashmawy last year, after the military court sentenced him to death by hanging in the case known in the media as the "Farafra case."
He added that he knew that Omar Rifai Sorour, the mufti of the organization, was there, and at first he tried to meet him, and he got to know the so-called Muhammad Fathi and Muhammad Marjan, and he joined them with the organization.
And in May of last year, the Libyan army handed over the terrorist Ashmawi to Egypt.