Antony Blinken Heads to Middle East as Violence Erupts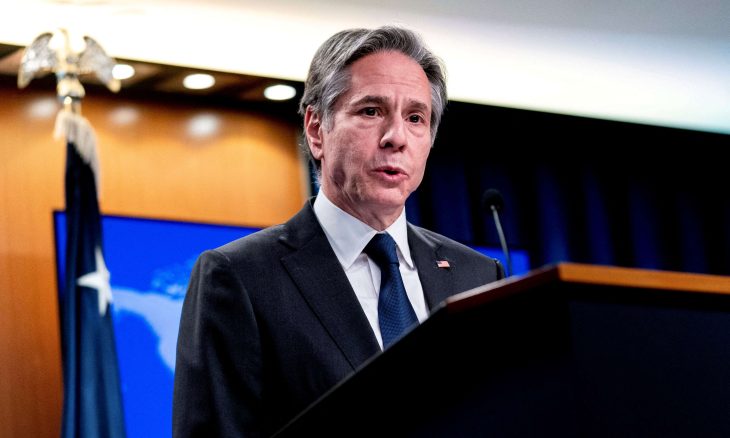 U.S. Secretary of State Antony Blinken was due Sunday in Egypt at the start of a Middle East trip on which he will look to use US influence to notch down Israeli-Palestinian tensions after an eruption of violence.
Blinken, who will travel Monday and Tuesday to Jerusalem and Ramallah, had long planned the visit to see Israel's new right-wing government, but the trip takes on a new urgency after some of the worst violence in years.
On Thursday, nine people were killed in an Israeli occupation army raid on the Jenin refugee camp in the West Bank in one of the deadliest such operations in years.
As respond for Israeli occupation attacks Palestinian gunman on Friday killed seven people outside a synagogue in a settler neighborhood of east Jerusalem, and another attack followed on Saturday.
Blinken will meet Israeli Prime Minister Benjamin Netanyahu and Palestinian president Mahmud Abbas and call "broadly for steps to be taken to de-escalate tensions," State Department spokesman Vedant Patel told reporters as he condemned the "horrific" synagogue attack.
The violence is also likely to figure in talks between Blinken and Egyptian President Abdel Fattah al-Sisi, whose country's traditional role as a Middle East mediator has helped him remain a key US partner despite President Joe Biden's criticism of his human rights record.
Blinken is expected on his trip to reiterate US support for a Palestinian state, a prospect that few expect to advance under the new Israeli government.
The State Department said Blinken would also call for the preservation of the status quo at the flashpoint Al-Aqsa mosque compound, which is holy both to Jews and Muslims.
Itamar Ben-Gvir, a far-right ideologue who holds a security post in Netanyahu's government, in early January defiantly visited the site, which Jews call the Temple Mount.
Authorities released hundreds of political prisoners last year, but rights groups estimate some 60,000 remain in detention, many facing harsh conditions and overcrowded cells.