Aqeela Saleh, the Speaker of Libya Parliament, announces new Political Road Map to end the crisis in the country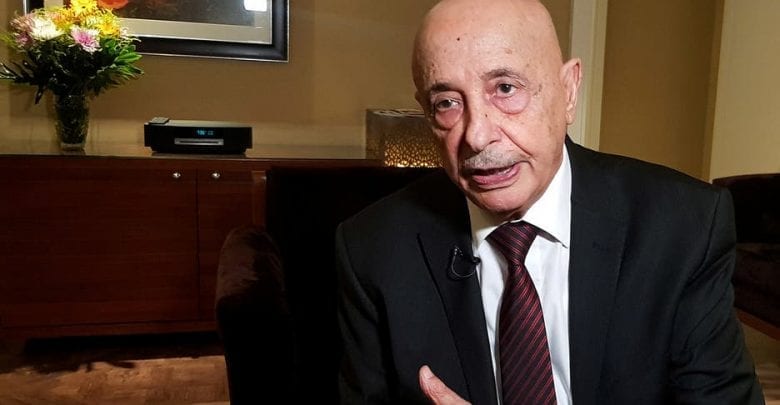 Aqeela Saleh, the Speaker of Parliament in Libya, announces a road map to end the crisis in the war torn country.
Saleh proposes forming a committee of experts and intellectuals to compose a draft for a constitution, after which presidential and parliamentary elections will be held.
The Speaker proposes forming a presidential council by consensus or voting among representatives of the regions of Libya and under the supervision of the United Nations.
His remarks came as the Libyan National Army commander, Field Marshal Khalifa Hafter, accused the Presidential Council of Fayez Al-Sarraj, of committing a number of crimes that amount to treason.
Haftar added in a televised speech that the Presidential Council "is cold about its militia crimes in its Sabratha and Sarman, "but we confirm that its joy will not last."
Haftar demanded the Libyans "to go out and drop the political agreement."