Brigadier Adnan al-Hamadi was shot in front of his house south of Taiz and taken to Aden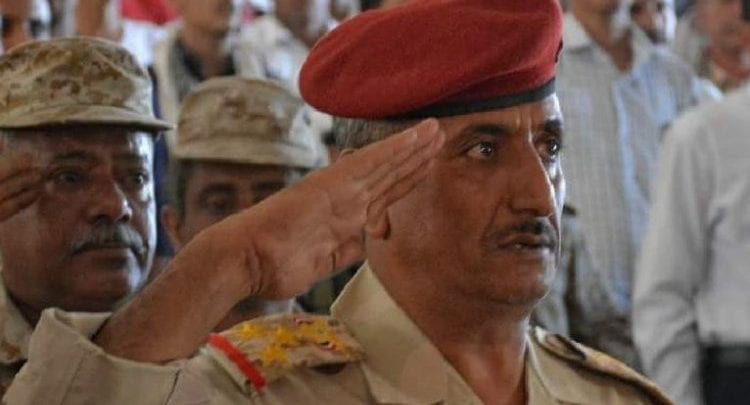 Brigadier General Adnan al-Hammadi, commander of the 35th Armored Brigade, was seriously wounded by gunfire in front of his house in al-Mowasit district, south of Taiz.
A local source said Brigadier Adnan al-Hammadi has been shot two hours ago in front of his house in Bani Hammad district of al-Mowasat district.
According to the source, Brigadier General Hammadi was seriously injured in the shoulder and head, and was transferred to Aden to receive some first aid and will be transferred abroad.
The source pointed out that his injury is serious, and needs quick interventions to stop the severe bleeding and save his life.
Private sources said that Al-Hammadi had been subjected to several assassination attempts before, as well as systematic media distortion campaigns by the Brotherhood, in addition to repeated attempts to dismantle his military forces, which were not under the control of the Muslim Brotherhood in Taiz.
Also Media sources confirmed on Sunday that Brigadier General Diab Al-Qibli, commander of the 143rd Infantry Brigade, was attacked in Marab, which almost claimed his life, before the announcement, on Monday, the killing of Major General Adnan Al-Hammadi.