Britain plans to change laws to protect football authorities from dissident leagues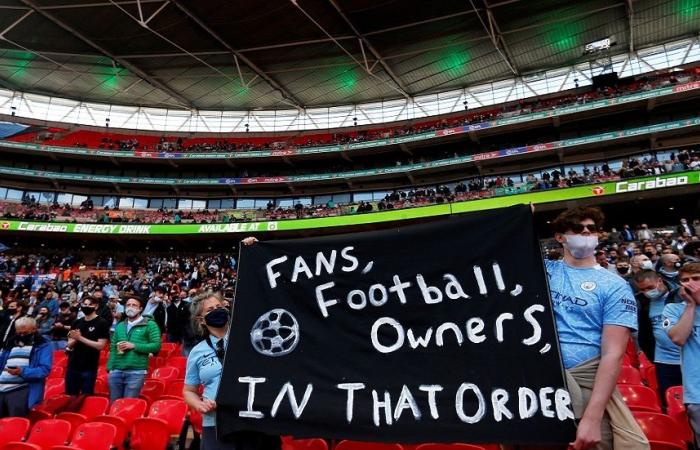 The Telegraph says the British government is working on a law to protect the rights of the English football authorities to take tougher action against clubs that join a proposed breakaway league.
And the newspaper stated, that ministers are developing plans for a legal change, which would suspend clauses in the competition law and allow sports authorities, such as the English Football Association and the English Premier League, to take punitive measures against clubs that join a separate league, similar to the "Super League." European".
The European Super League, which was announced last April, sparked outrage among fans, governments, players and managers, and the project collapsed less than 48 hours after its launch, when all six English clubs withdrew from the breakaway league.
At the time, British Prime Minister Boris Johnson said last April that his government would consider passing a law to stop the breakaway European Super League, which he plans to create 12 football clubs.
Last month, a Spanish court ordered UEFA to rescind all legal sanctions imposed on Real Madrid, Barcelona and Juventus for planning to create a breakaway Europa League.
Real Madrid, Barcelona and Juventus are the last steadfast clubs among the 12 clubs that established the Super League project, but the project collapsed after the withdrawal of all six English clubs, in addition to Inter Milan, Milan and Atletico Madrid.