Burkina Faso's Junta Thwarts Coup Attempt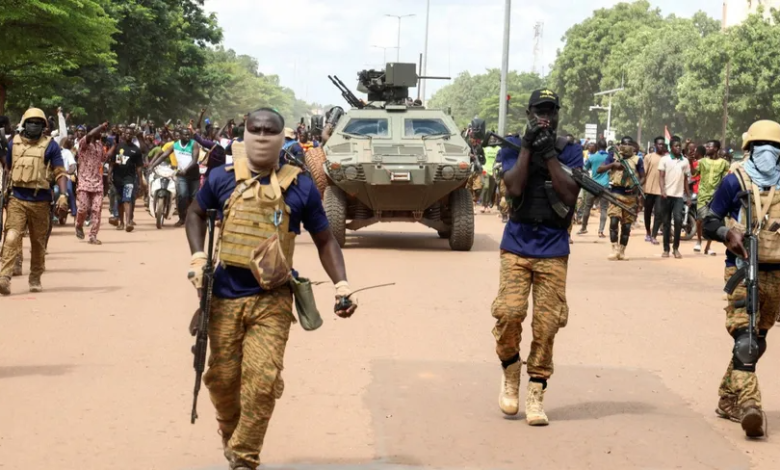 Burkina Faso's military government said Wednesday its intelligence and security services had thwarted a coup attempt and were actively pursuing others believed involved in what it called a bid to "throw our country into chaos."
A junta statement said the coup attempt happened Tuesday without providing further details.
"Officers and other alleged actors involved in this attempt at destabilization have been arrested and others are actively sought," junta spokesman Rimtalba Jean Emmanuel Ouedraogo said in the statement.
Burkina Faso is one of a growing list of West African countries where the military has taken power, accusing the elected governments of failing to keep their promises. The current junta seized power in September 2022 by ousting the military regime of Lt. Col. Paul Henri Sandaogo Damiba about eight months after it staged a coup to remove democratically elected President Roch Marc Kaboré.
Capt. Ibrahim Traore was named as the transitional president. However, since its inception, the junta has struggled to end Burkina Faso's security challenges — the very reason that it said prompted it to take over power in September 2022.
Ouedraogo said an investigation into the attempted takeover was underway and that those behind it had sought to cast Burkina Faso "into chaos."
The announcement came a day after protesters marched in Ouagadougou, the nation's capital, expressing support for the transitional government.
The junta's statement praised citizens "for their resolute and historic commitment to defending the Homeland and protecting it against all those who want to take us backwards into history." It also commended "the patriotic action and the high sense of duty" of the defense and security forces that thwarted the coup.