China: "Israel Has 'Gone Beyond' Self-Defense in War"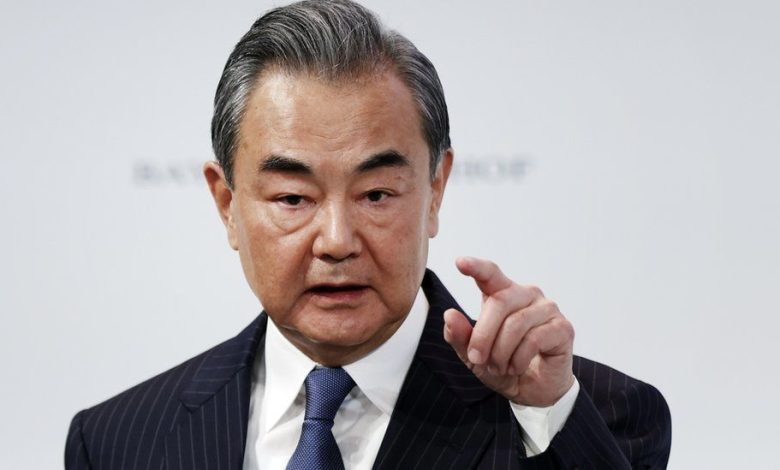 Israeli occupation air strikes on the Gaza Strip have gone "beyond the scope of self-defense," China's foreign minister has said, as the encroaching possibility of an Israeli ground attack threatens to further endanger Palestinian civilians who have been caught up in the fighting.
Protecting "the basic needs of the people in Gaza" is a priority and "China opposes and condemns all acts that harm civilians," Chinese Foreign Minister Wang Yi said during a call with Saudi Arabia Foreign Minister Faisal bin Farhan Al Saud in remarks reported by Chinese media.
It has been more than a week since Hamas militants launched a large-scale land, air and sea attack on Israel. Fighters quickly moving through Israeli villages close to the Gaza Strip, killing civilians and taking hostages back into the besieged enclave. It was the deadliest attack by Palestinian militants in Israel's history.
Israel then launched widespread air strikes on the Hamas-controlled territory, to the west of southern Israel. The Israel Defense Forces has said the thousands of bombs dropped on the sliver of land have targeted the extensive network of tunnels under Gaza, used by Hamas to coordinate attacks against Israel.
The densely populated Gaza Strip is home to an estimated 2.3 million people, many of whom are civilians already days into an Israeli siege and a blockade of key supplies such as food, water and medicine. Hospitals in Gaza have been overwhelmed, and a spokesperson for health authorities there said on Sunday morning local time that 70 percent of residents in northern Gaza and Gaza City do not have access to health services.
According to the Gazan Health Ministry, 2,329 people have died in Gaza since October 7. More than 1,300 Israelis have been killed in the eight days of fighting, the "overwhelming majority" of whom were civilians, the Associated Press reported on Sunday.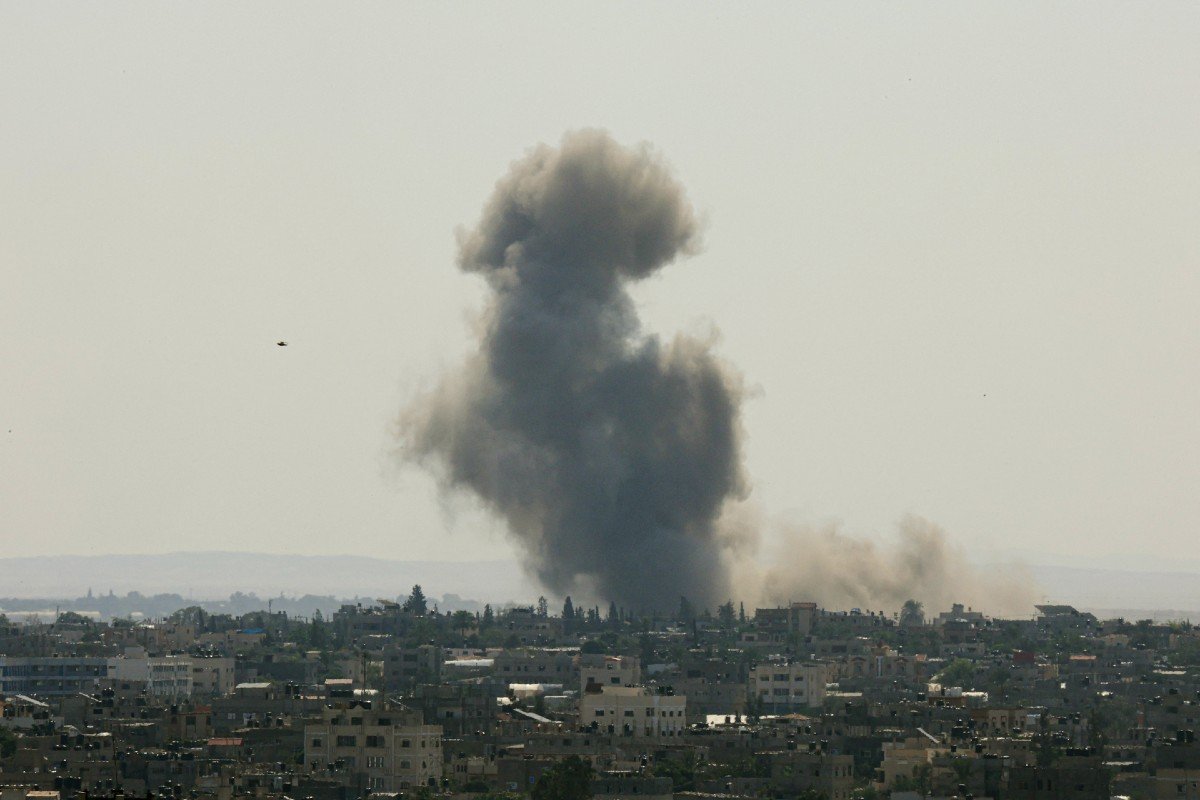 "We oppose acts that harm civilians and violate international law," Chinese Foreign Ministry spokesman, Wang Wenbin, said on Friday. "We are committed to promoting peace talks and achieving a ceasefire and will continue to work for de-escalation and resumption of peace talks."
On Sunday morning, Israel's military said its forces would not carry out operations along a specific route from northern Gaza to the south of the strip between 10 a.m. and 1 p.m. local time. "During this window, please take the opportunity to move southward from northern Gaza," the IDF said in a statement.
"Be assured, Hamas leaders have already ensured their safety and that of their families," the IDF said.
Israel had previously warned more than 1 million residents of northern Gaza to move southwards, something the United Nations said may be "simply not possible."
Representatives for Hamas said on Sunday that the Palestinian group had launched rocket attacks on the southern Israeli city of Sderot "in response to the targeting of civilians." Hamas also struck several settlements close to the Gaza border, the representatives said.
On Sunday, at 7 a.m. local time (12 a.m. ET), an IDF spokesperson said rockets were fired on Tel Aviv and southern Israel overnight, and that fighting was continuing around the north of the Gaza Strip.
Israeli authorities have not yet launched the expected ground attack on Gaza, but have been amassing forces around its border for several days.
The IDF continues to "attack different military targets belonging to Hamas," Lieutenant Colonel Jonathan Conricus said. Israel is preparing for the "next stage" of operations, he added.