Citizens expel Ghannouchi from the mosque, describing him as "the butcher and the criminal,"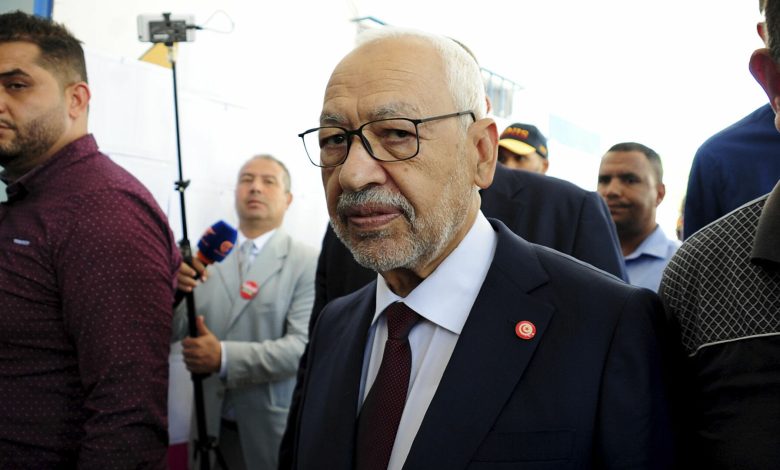 Citizens of El Malasin, located on the outskirts of Tunis, expelled the dissolved parliament speaker and leader of the Ennahda movement, Rached Ghannouchi, and refused him entry to their city's mosque to perform Tarawih prayers.
The citizens who gathered in front of the mosque, on Friday evening, received Rashid Ghannouchi, whom they described as "the butcher and the criminal," with slogans calling for him to leave, and shouted at him as soon as he came to the mosque, "Leave, criminal, you have no place in Tunisia," which prompted him to withdraw and leave. Place.
Ghannouchi is facing great popular discontent in Tunisia, which is reflected in the opinion polls conducted by opinion-gathering institutions every month, as he tops the list of the worst political figures in the country that Tunisians do not trust and do not want them to play any role.
In the latest opinion poll conducted by the specialized Sigma Konsai Foundation, during the month of March, Ghannouchi ranked first in the index of total distrust of political figures, at 88 percent.
This is not the first incident in which Ghannouchi has been expelled, as he has previously faced similar incidents more than once in a number of Tunisian cities.
He still wanted for investigation in the context of the "conspiracy against state security" case, after holding a hypothetical session of the dissolved parliament, despite President Kais Saied's decision to suspend his work, in accordance with the provisions of Chapter 72 of the Penal Code, which states that "the perpetrator of the intended attack shall be punished by death." Including changing the state's body or getting the population to attack each other with weapons and inciting commotion, killing and looting on Tunisian soil."