Dani Alves' wife turns against him: a traitor… and disrespectful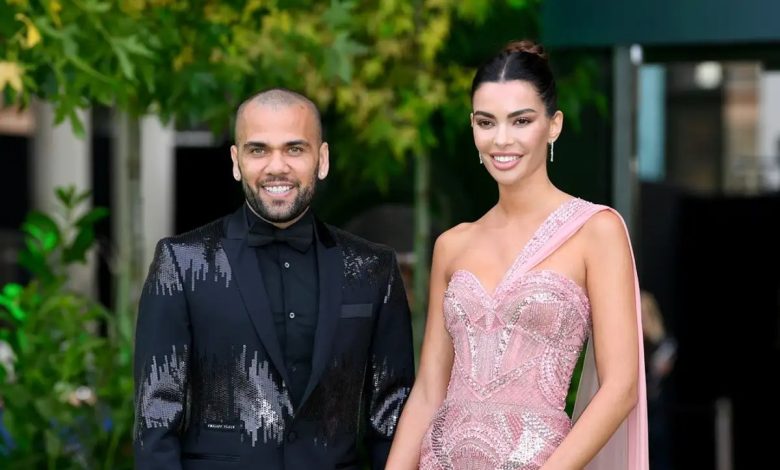 Joanna Sanz, the wife of Brazilian star Dani Alves, who is imprisoned on charges of rape, exploded, accusing the player who won the most championships in history of "treason" and disrespect, while the former Barcelona player is moving towards completing the third month of imprisonment.
Barcelona police arrested the Brazilian player on January 20, after he was accused of raping a young woman in a nightclub in the city on December 30, and since then he has been behind bars, as the judge refused to release him on bail.
But the Spanish woman exploded with anger at the player and wrote on "Instagram" in response to a follower who accused her of abandoning Alves: He is a traitor, and he lost his status with me. What he did to me was disrespectful, as he did what he did and my mother was dying at the time, but everything that happened will not affect me and I will go on. forward with my life.
Sanz appeared as a supporter of her husband, and said in a message: I got over him, and I will not judge him, because his current situation is the goal of justice, but I will see him and hear from him if the situation is complicated.
Alves, 39, changed his statements more than once before the judge, which prompted the latter to refuse to release him on bail, to remain in prison until his trial date.