Deadly clashes between Syrian government and Turkey killed four turkish soldiers and wounded nine
Shelling from Assad's forces come kill four, with a rocket barrage in response reportedly leaving Syrian troops dead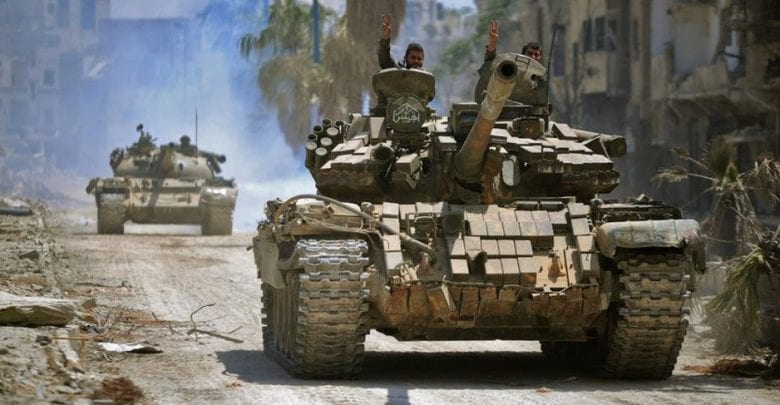 Turkey and the Syrian government have come to deadly blows overnight in the largest escalation between the two antagonists since Syria's war erupted in 2011.
Syrian government shelling on Turkish positions in northern Syria's Idlib province killed four and wounded nine, according to defence ministry.
In response, the Turkish military fired a volley of rockets at Syrian military positions, with President Recep Tayyip Erdogan claiming the strikes had hit 46 targets.
"We have responded in kind to these attacks and will continue to do so, whether it is with our artillery or mortars," Erdogan told reporters in Istanbul, adding that initial indications showed 30-35 Syrians were "neutralised".
The Syrian Observatory for Human rights activist group said six Syrian government troops had been killed in the Turkish shelling.
"We are determined to continue our operations for the security of our country, people and our brothers in Idlib," Ergodan said.
"Those who question our determination will soon understand they made a mistake."
Erdogan called on Russia, Syrian President Bashar al-Assad's chief ally, to not "stand in its way" of Turkey's retaliation. 
He added that Ankara had notified Russia that it planned to move troops to parts of Idlib in a bid to prevent and discourage government attacks in the area.
"We told the Russians that they aren't the target… if needed I will call [President Vladimir Putin] and point out the seriousness of this issue," he said.
The latest escalation comes only a day after Turkey moved a large military convoy into the area around the strategic Idlib town of Saraqeb on Sunday as Assad steps up his campaign to take control of the rebel-held areas.
Backed with Russian airpower, Assad's forces have been making rapid gains in Idlib, Syria's last rebel-held province.
A punishing bombardment campaign has seen hundreds of thousands flee towards the Turkish border and scores killed since an uptick in fighting began in December.
Last week, civil defence officials told Middle East Eye that suspected Russian missiles had targeted a hospital and bakery in the town of Ariha. 
Russia denied the strike and said that its planes were not in the area when the attack took place. 
Idlib is the last remaining rebel stronghold left in Syria. Erdogan has previously accused Russia of failing to adhere to agreements aimed at de-escalating the conflict.