Death Toll From Syria, Turkey Earthquakes Tops 16,000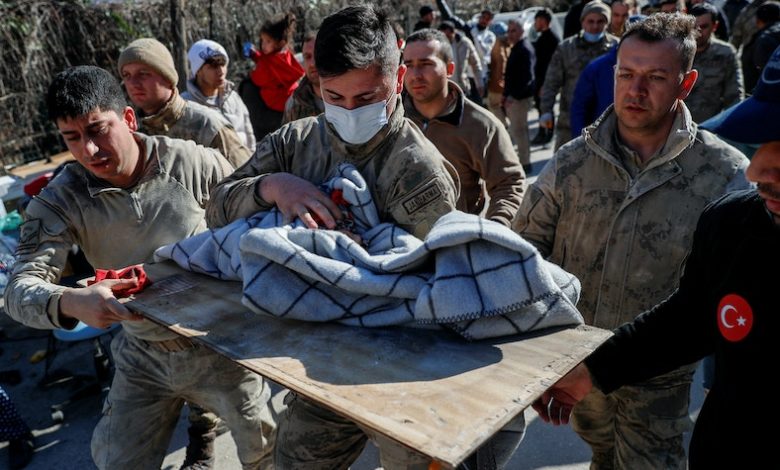 Death toll from the catastrophic earthquakes that hit Turkey and Syria rose to more than 16,000 on Thursday as more bodies were pulled from the rubble of collapsed homes in the stricken zone, Turkey's disaster management agency said on Thursday.
Officials and medics said 12,873 people had died in Turkey and 3,162 in Syria from Monday's 7.8-magnitude tremor, bringing the confirmed total to 16,035.
More than 62,000 people were injured in Turkey, according to the country's Disaster Management Authority. There were no official reports on the number of injured in Syria. 
Thousands of children may have been killed, according to UNICEF.
Monday's quake, followed hours later by a second one almost as powerful, toppled thousands of buildings including hospitals, schools and apartment blocks, leaving thousands of people homeless.
Turkish President Recep Tayyip Erdogan has declared a state of emergency in 10 provinces. During a visit to heavily affected southern Hatay province, the Turkish president acknowledged "shortcomings" after criticism of his government's response to the disaster.
More than 12,000 Turkish search and rescue personnel are working in the affected areas, along with 9,000 troops.
More than 70 countries have offered rescue teams and other aid.
The UN says it's "exploring all avenues" to get supplies to rebel-held northwestern Syria, and it has released $25 million from its emergency fund to help kick-start the humanitarian response in Turkey and Syria.