Despite What Happened .. The Manchester United Legend Talks About "Ronaldo's Tears"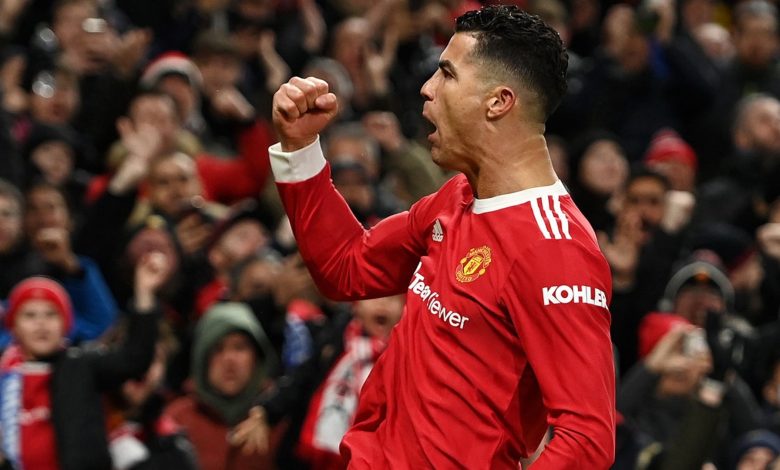 Neville compared what happened in the World Cup with Ronaldo and Portugal to the case of Argentina and Lionel Messi, saying: "Messi's cooperation with the Argentine national team players was well managed. The team played based on the player's strengths."
Neville added, "The situation with the Portuguese national team was different. I feel that something happened in the tournament, which made Santos think of undermining Ronaldo and his role in the team."
And he continued, "I felt sorry for Ronaldo at the end, when he was walking as he left the tournament crying. It is not in a good way. I cannot say that Ronaldo did not perform well in the World Cup, as he played more than a player does at the age of 37."
Ronaldo scored only one goal in 3 matches during the group stages of the World Cup in Qatar, and his reaction was strong when Santos replaced him early in the defeat against South Korea, with two goals to one.
Ronaldo also left the starting line-up for the Portuguese national team in the two World Cup knockout matches.
What fueled the attack on Ronaldo, his replacement Goncalo Ramos, the 21-year-old Benfica player, scored a hat-trick in the 6-1 victory over Switzerland.
Ramos kept his place in the quarter-finals against Morocco, but Santos included Ronaldo in the 51st minute in a failed attempt to reverse a 1-0 deficit.
Ronaldo's embarrassing behaviour
Before the start of the Qatar World Cup, specifically on the first of last November, Neville responded to Ronaldo's "embarrassing" behavior, after the latter ignored him before the Manchester United and West Ham United match in the English Premier League.
Neville, the retired defender, was one of the team covering the match for the "Sky Sports" sports network, along with former "Red Devils" player Louis Saha and former Liverpool player Jimmy Redknapp.
And when the Portuguese star entered the stadium to warm up before facing West Ham, Saha and Redknapp shook hands, but he ignored Neville.
At the time, the former England captain commented on the situation jokingly, saying that he was "off the list of Christmas cards" for the "Don".
But in a video clip posted by the player Micah Richards on Twitter, the latter asked Neville about the incident, and he replied, "Ronaldo does not act as if we were former colleagues in one team."
In his speech, Neville was referring to 6 seasons between 2003 and 2009, in which he teamed up with Ronaldo in the ranks of Manchester United.