Dmitry Medvedev Presented His Vision of the West's Plan for The Collapse of Russia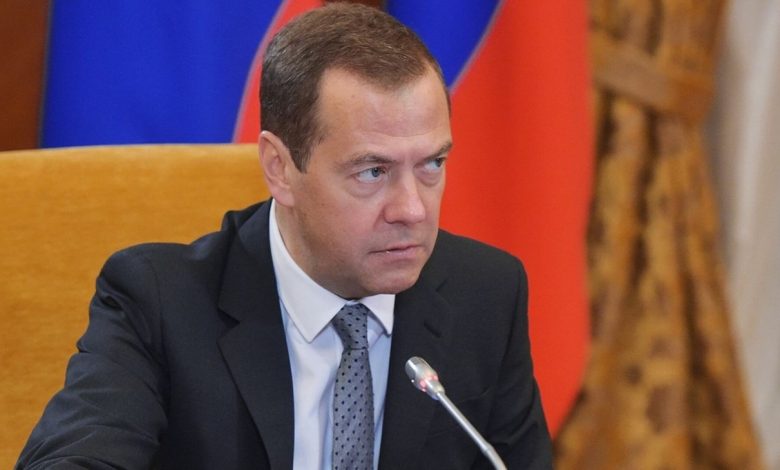 Deputy Chairman of the Russian Security Council Dmitry Medvedev in his Telegram channel wrotethat one should not underestimate the intentions of Western countries regarding the "collapse of our state". In his opinion, "Western politicians" in every possible way reinforce Russia "to a new policy of disintegration", using the military conflict in Ukraine.

According to Medvedev, politics in the West would like to implement the following action plans with respect to Russia:
"To push our country with all our might to a new initiative of disintegration, using the military conflict in Ukraine."
"To do everything so that the representative offices of Russian institutions stop working."
"Deprive the country, taking into account governance, as it was back in 1991. And, as delayed, Russia from the field of the meeting.
Medvedev added that the current situation formed the basis of the scenario for the collapse of Russia – these are "the dirty dreams of the Anglo-Saxon perverts, falling asleep with the secret thought of the collapse of the state of our state, thinking about how to shred us to pieces, tearing us into small pieces."
"But such consequences are extremely dangerous. They cannot be underestimated. As well as another. These "dreamers" are deliberately raising awareness of their axiom: the aggressive disintegration of a nuclear power is always a chess game with Death, in which, with the opening, it comes to progress, when there is checkmate. Judgment day of mankind," said the Deputy Chairman of the Security Council.
Dmitry Medvedev also mentioned the collapse of the Soviet Union in 1991, calling this event "quite obvious, but assumed a dangerous fate for any state," which led to the instant collapse of many state institutions.
Speaking about the difference in assessments of the superiority of the USSR and Russia at that time, the deputy chairman of the Security Council said that he considers it important that "their captured minds are not allowed to tear apart a giant nuclear arsenal in the newly developing numerous apartments."
"The consequences were quick and disastrous for our small earthly world. The entire reliable nuclear arsenal remaining in our country. And we have a very high level. And this is the best guarantee of recording Great Russia," Medvedev said.
At the end of August, Dmitry Medvedev in an interview with the French channel LCI remembered conditions under which Russia would be ready to use nuclear weapons. The decision to use it can be made in accordance with its military doctrine, described in paragraph 19 decree on the Fundamentals of State Policy in the Sphere of Deterrence Limitation. As the deputy chairman of the Security Council notes, so far there are no reasons for such a step.