Ghassan Salamé, the U.N. envoy in Benghazi to meet with Field Marshal Haftar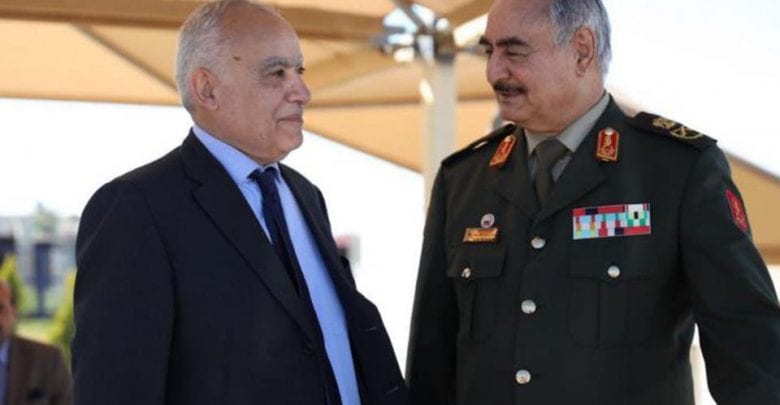 Ghassan Salamé, the U.N. envoy to Libya, has arrived in Benghazi on Saturday morning, to meet Field Marshal Khalifa Haftar, General Commander of the Libyan National Army in the eastern suburb of Benghazi, al-Rajma.
"During the Security Council session on the situation in Libya on Thursday," fighters supporting Al-wefaq forces are arriving in thousands, "Salameh said.
He also condemned the violations of the decisions of Berlin Conference, adding from New York: "The truce remained on paper. It has been violated and 110 violations recorded, resulting human lost. "
Salama pointed that "in the last two days, 4 children have been killed in the Al-Hadaba area."
He added, "There are those who publicly agree to decisions on Libya and break them behind the scenes," explaining: "There are 70,000 children without education because of the conflict."
Meanwhile, he considered that " Geneva talks should start quickly", saying that the leader of the Libyan National Army, Khalifa Haftar, has not yet confirmed his participation in it.