Egypt army: 77 takfiris terrorist killed in North Sinai, 317 shelters were destroyed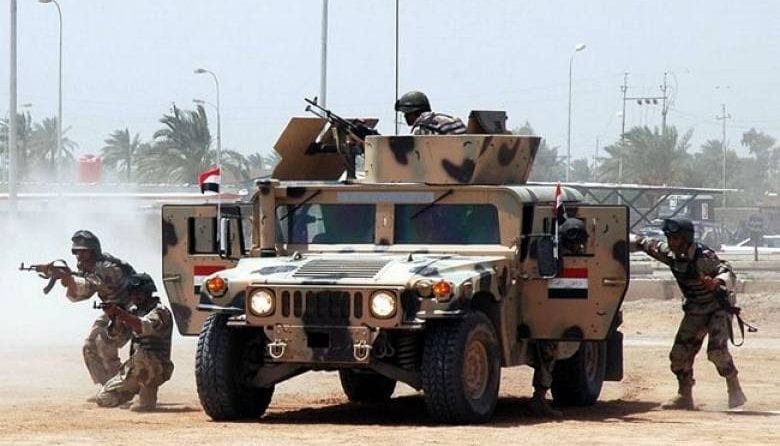 Egypt army: The official page of the military spokesman for the Egyptian Armed Forces on the social networking site (Facebook), this evening, Sunday, published a video clip about the army's efforts in North Sinai during the period from July 22 to August 30 of this year
The clip stated that those efforts resulted in the killing of 77 "takfiris", in addition to the killing and wounding of three officers and 4 soldiers in the areas of operations..
 He added that "317 acres, shelters, and stores of explosive materials were destroyed in  Egypt North Sinai that the takfiri elements used as shelters and for the accumulation of weapons and ammunition."".
He explained that, "within the framework of completing the armed forces' efforts to combat terrorism on all strategic directions of the state and in continuation of successive successes, the armed forces were able to monitor, track and destroy a number of terrorist outposts that the takfirist elements use as a refuge and a base for carrying out their terrorist operations and terrorizing safe citizens," according to what was reported by the National Authority. To inform.
He stated that "10 4×4 vehicles used by the takfiri elements in carrying out their terrorist operations were targeted and destroyed."
He pointed out that the efforts also resulted in the "killing of 77 takfir elements who used shelters as their hideouts."
He explained that, "within the framework of tightening security measures on the western strategic direction, the Air Force succeeded in targeting and destroying 9 four-wheel drive vehicles loaded with weapons and ammunition while trying to penetrate the western borders."
He pointed out that this "coincides with the naval forces intensifying combing and inspecting work in the Mediterranean and Red Bahrain Operations Theater to secure economic objectives and secure the coastal strip against any threats, as well as activate maritime security measures within our territorial waters."" .
He explained, "As a result of the valiant hostilities of our armed forces, 3 officers and 4 soldiers were killed and wounded in the areas of operations."