Hungary, Turkey to Consult on Sweden's NATO Entry Bid this Fall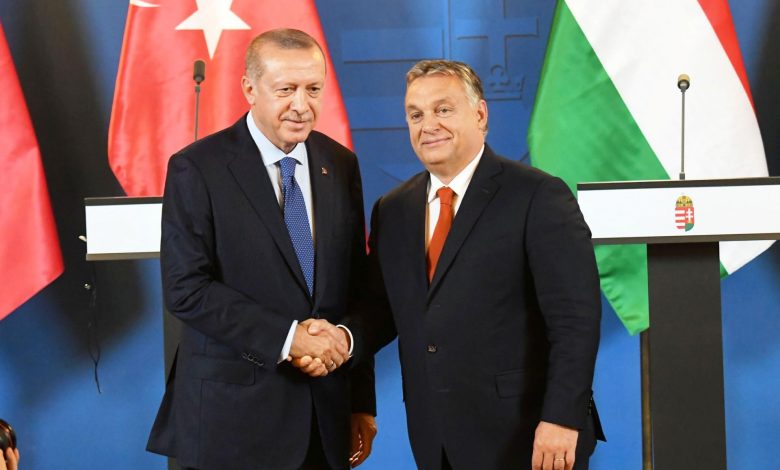 Hungary, Turkey will continue to coordinate their policy on Sweden's bid to join the NATO military alliance, Hungarian Foreign Minister Peter Szijjarto said, after the two nations' leaders met.
Since the national legislatures in Budapest and Ankara are both in recess, the question of when ratification may take place will be taken up during the fall, Szijjarto said on Sunday. He spoke after Prime Minister Viktor Orban hosted Turkish President Recep Tayyip Erdogan in Budapest.
The process has dragged on despite Turkey lifting its objections last month after Sweden pledged to follow a new plan to crack down on Kurdish separatist groups there. Hungary, for its part, has said it's following Turkey's cue in the ratification process, without saying why.
Turkey and Hungary are the only two NATO countries that haven't ratified Sweden's bid to join the North Atlantic Treaty Organization, a move that was spurred by the Nordic country's security concerns after Russia's invasion of Ukraine last year.
Orban and Erdogan also agreed that Hungary would purchase 275 million cubic meters of natural gas from Turkey next year, Szijjarto said. The two leaders will meet again in Budapest on Dec. 18, he said.
Before the invasion, gas came from neighboring Ukraine, but Moscow has been forced to channel most of its shipments away from there as most European Union states shun Russian supplies of the fuel.
A natural gas pipeline that runs through Turkey and the Balkans has become the key gateway for Hungary's imports of natural gas from the east, mostly Russia.