Iran: Time running out for Israeli crimes; future is for Palestinians
In a post on X on Thursday, Amir-Abdollahian declares that the only "good" thing the Israeli Prime Minister accomplished was to further undermine the foundations of the "fake Israeli regime."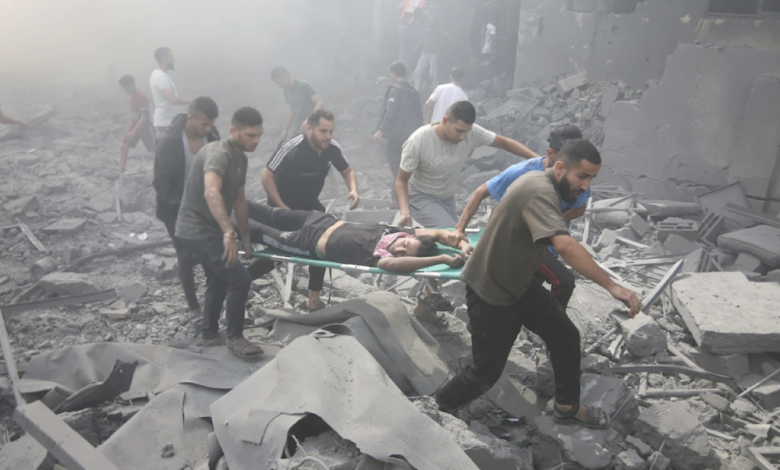 As the Gaza Strip is on the verge of collapse, Iranian Foreign Minister Hossein Amir-Abdollahian has declared that time is running out for "Israel" to continue its brutal aggression on Gaza.
The number of Palestinian martyrs in the Gaza Strip has surpassed 10,500, most of whom are children and women, according to the Ministry of Health in Gaza.
In a post on X on Thursday, Amir-Abdollahian declared that the only "good" thing Israeli Prime Minister Benjamin Netanyahu accomplished was to further undermine the foundations of the "fake Israeli regime."
The Foreign Minister elaborated that the Israeli Prime Minister revealed the "criminal, violent, and aggressive face of the Zionist regime" during its massacres in Gaza.
He also expressed that "undoubtedly, the future belongs to Palestine."
The Foreign Minister's comments are in tune with widespread global condemnation of the ongoing Israeli atrocities in Gaza. Numerous countries have seen widespread protests calling for their governments to implement a ceasefire and hold "Israel" accountable for its many war crimes.
Raisi urges intl. community to take serious steps, end war on Gaza
The international community should take serious steps to end the Israeli aggression on the Gaza Strip, Iranian President Ebrahim Raisi emphasized during a joint press conference with Tajikistan's President Emomali Rahmon.
Raisi said that "all the conscientious people" are deeply concerned over the fate of the oppressed Palestinians in Gaza. He reiterated that Palestine is an issue of concern for humanity in general and Muslims in particular.
As the Israeli forces are relentlessly bombing Gaza, multiple sources quoted senior US administration as saying that certain officials within the current US administration are "distraught" by the scenes coming in from Palestine, as reported by CNN.
Iran's President shed light on the international popular will that wants an end to the blockade on the Gaza Strip, the delivery of humanitarian aid to its people, and the restoration of Palestinian rights.
One month into the Israeli aggression on Gaza, some senior officials have privately relayed that there are aspects of "Israel's military actions" "they simply cannot stomach defending," amid growing calls for the US to back a ceasefire. Other officials have expressed being distraught by the incessant images of Palestinian civilians being killed by Israeli airstrikes.
According to Secretary of State Antony Blinken on Wednesday, "Israel" and allies should begin to set the conditions of "durable peace" in Gaza, one of which would be that "Israel" cannot occupy Gaza. He noted that it was "imperative that the Palestinian people be central to the governance of Gaza and the West Bank."