Egypt asks UN Security Council to intervene to resolve Nile dam dispute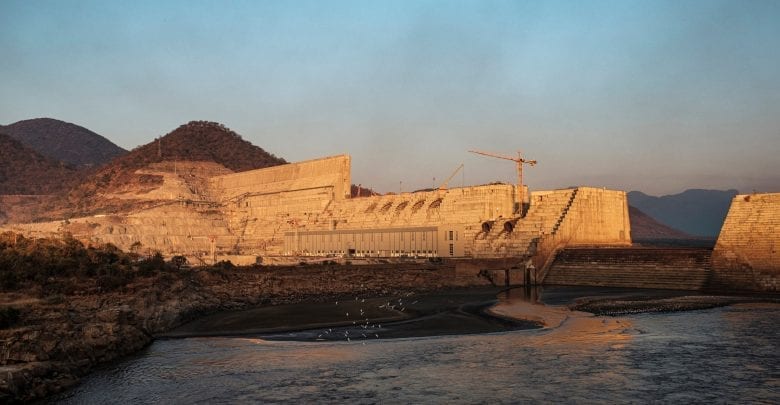 Egypt said on Thursday it has lodged a formal complaint with the UN Security Council over Ethiopia's controversial dam project on the Blue Nile after Addis Ababa said it would go ahead and start filling the dam even without a deal.
The latest round of talks over the giant $4.8 billion hydropower project stalled this week after Ethiopia rejected to enter into a binding agreement on the filling and operation of the dam.
Egypt has asked the Security Council to "intervene to confirm the importance of the three countries resuming the negotiations with goodwill…to reach a fair and balanced solution" over the Grand Ethiopian Renaissance Dam (GERD), the foreign ministry said in a statement late on Friday.
It said the move came after the recent talks have been halted "as a result of Ethiopian stances that are not positive."
The announcement came just hours after Ethiopian Foreign Minister Gedu Andargachew said it was "not mandatory to reach an agreement" before starting filling the dam, confirming that Addis Ababa would "commence the filling process in the coming rainy season."
Egypt, which is almost entirely dependent on the Nile for agriculture and drinking water, fears the filling of the dam will restrict its already scarce water supply, while Ethiopia says the project is key to its development efforts.
"We are working hard to reach a deal, but still we will go ahead with our schedule whatever the outcome is," he said in an interview with the Associated Press.
He accused Egypt of playing a "political gamble" and seeking to control the river.
Egypt's Foreign Minister Sameh Shoukry said he "regrets" Ethiopia's "hostile and aggressive" tone while stressing that Cairo is always "seeking political solutions, negotiations and middle grounds."
Shoukry, in TV comments, urged the Security Council to "act promptly" to stave off tension between the two countries and protect international peace and security.
Egypt, Ethiopia and Sudan resumed talks on 9 June via video conference after more than three months of deadlock. Officials from the US, EU and South Africa, the current chairman of the African Union, attended as observers.
The United States intervened late last year to broker a deal, but Ethiopia skipped a meeting in late February that was due to result in a final accord.
Some 85 percent of the Nile waters that reach Egypt flow from Ethiopian highlands, mainly from the Blue Nile.
Egypt says it currently has a water share of around 570 cubic metres per person annually, well below the water scarcity level of 1,000 cubic metres per person per year. The figure is expected to drop further to 500 cubic metres by 2025.
The country releases 55.5 billion cubic metres of water annually from its High Aswan Dam, while it needs over 80 billion cubic metres. It bridges the gap by water recycling and reuse.