MoH: 'Israel' bombing al-Shifa Hospital with white phosphorus
Officials have reported on the unimaginable conditions that al-Shifa Hospital is experiencing, as 39 children and infants died after their ventilators went out of service in the NICU.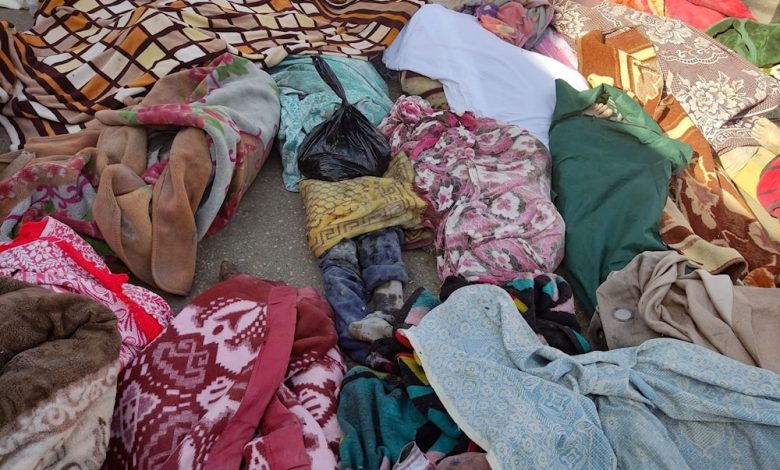 "Israel" bombed al-Shifa Medical Complex, in Gaza, with internationally prohibited White Phosphorus, Palestinian Minister of Health, Mai al-Kaila confirmed on Saturday.
The Minister also revealed that 39 children and infants who were administered to the intensive care unit are threatened with death in Al-Shifa Hospital as their oxygen supply is closed to running out. Al-Kaila stressed that "patients in al-Shifa Complex are threatened with imminent death."
Al-Quds Hospital, located in the northern part of Gaza City, is almost completely out of service, as its intensive care unit is the only functional section in the hospital and it is also "threatened to stop [operating] within the [next few] hours," the Palestinian Health Minister explained. 
The official highlighted the illegal bombing of hospitals in the Gaza Strip in "plain sight", saying that the circumstances that Gaza's health sector is facing have "never occurred in history."
She also revealed that "20 out of 30 hospitals in [in the Gaza Strip] are completely inoperational."
This might be the last call
On his part, the spokesperson for the Ministry of Health in Gaza, Ashraf al-Qidra, said earlier on Saturday that "the reality of al-Shifa Complex is unimaginable," warning that this "might be the last call," as he stressed that the Israeli occupation is committing a holocaust in Gaza.
"We are trapped inside Al-Shifa Medical Complex, and there is a large number of [Israeli military] drones around us," noting that al-Shifa Hospital has halted all surgical operations while the Indonesian hospital has been completely depleted from fuel.
The Israeli occupation has directly targeted al-Shifa and bombarded its vicinity for three consecutive days, according to the Director-general of the Ministry of Health in Gaza, Munir al-Barsh.
"The occupation wants to achieve a pseudo victory by taking a picture of [its forces] near al-Shifa Hospital in Gaza City," he told our reporters.
Mass grave in Al-Shifa's courtyard
Al-Barsh added that people dying in the hospital are being thrown into the hospital's square since burying their bodies is impossible due to the continued bombing of any moving object or person near the hospital.
"Machinery was brought in to dig graves for them inside the hospital's courtyard, but the occupation targeted them. Therefore, mass graves will be dug for them by hand and small machines that can be used for this purpose."
Moreover, Doctors Without Borders (MSF) warned that its staff at the hospital have reported a "catastrophic situation" inside the al-Shifa Hospital.
The humanitarian medical organization said that contact with its staff in the hospital has been cut, expressing extreme concern "about the safety of patients" and "medical staff".
"There is a patient who needs surgery. There is a patient who's already asleep in our department. We cannot evacuate ourselves and [leave] these people inside. As a doctor. I swear to help the people who need help,"  MSF Surgeon in al-Shifa Dr. Mohammed Obeid said as quoted by MSF.
The organization "urgently" reiterated its calls "to stop the [Israeli] attacks against the hospitals and for the protection of medical facilities, medical staff, and patients."