Egyptian army kills 10 militants during attack on Sinai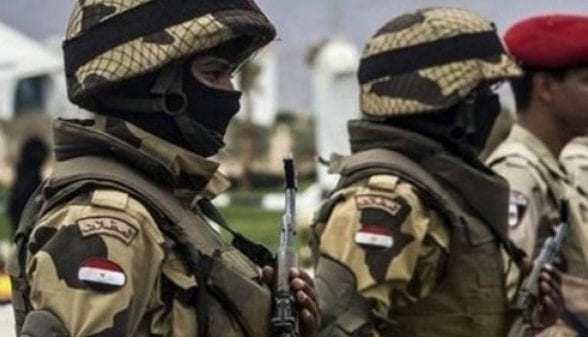 The Egyptian army said it had thwarted a terrorist attack on a security base on Sunday in the Sinai peninsula, killing 10 gunmen.
Military spokesperson, Col. Tamer El-Rifai, said that the Egyptian armed forces prevented the terrorist attack on one of its security bases in North Sinai and a four-wheel drive vehicle used by the terrorists was also destroyed.
The standoff also killed two officers and left five others injured. 
The military spokesperson said the attack occurred at 5pm local time (3pm GMT)
"The search operations and the pursuit of terrorist elements are being conducted to eliminate them in the Al-Hadath region," he said in a statement on his Facebook page.
The armed forces and the police also confirmed their continued efforts to eliminate and uproot terrorism.