Egyptian Football Federation stops dealing with Mortada Mansour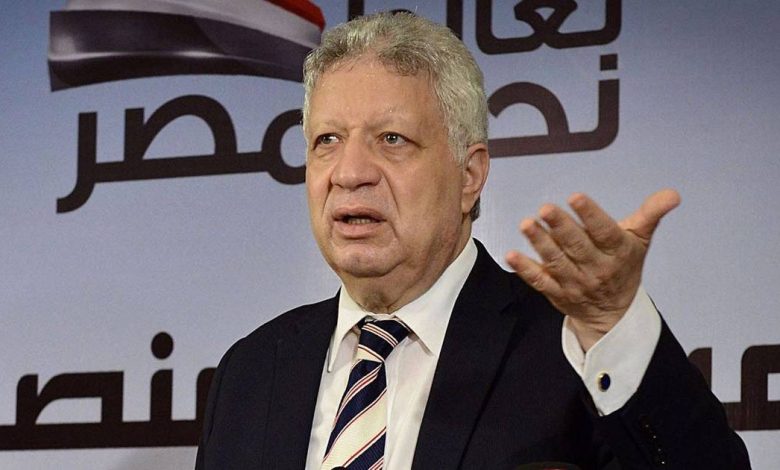 The Egyptian Football Federation has stopped dealing with Zamalek Club president Mortada Mansour and has referred his transgressions to the federation's disciplinary commission for investigation.
The Egyptian Football Federation said in a statement it reserves the right to escalate if the president of Zamalek continues these abuses.
The statement referred to a speech to the Supreme Council of the media, in regarding what has been described as "excesses" released by the Zamalek Club channel.
The Federation has decided not to accept the apology of the disciplinary commission and to adhere to its continuation in its work, as independent judicial and legal officials, and confirmed that his presence in the Egyptian Football Federation establishes the principles of justice and discipline within the Egyptian football system.
The federation's move came after a series of abuses by the president of the club Zamalek, which led to the resignation of Englishman Mark Clattenburg, head of the Egyptian Football Federation's refereeing committee.
Zamalek's president claimed that Clattenburg was gay and that he lived in a hotel with his friend. Clattenburg also said he was forced to flee Egypt to protest the Football Association's policy in dealing with referees and the interference of some club from his point of view in his work.
The Egyptian Football Federation's disciplinary commission, a commission made up of judges, also announced his resignation, in response to the abuses suffered in the last period, according to his statement.
The committee said in a press release: "The sports system has witnessed, on the part of some of its managers, a deterioration of values ​​and morals, and it is a climate that is not suitable for the work of a judge who carries out his duty in impartiality and detachment from any sports affiliation, and the application of the regulations of the Egyptian and international Federation, and the committee reserves all its legal rights in about the abuses.
The resignation came after Mortada Mansour refused to appear to investigate complaints filed by the club Al Ahly in regarding his statements following the match that brought the two teams together a few days ago.
Mortada Mansour is used to causing controversy with his statements, the latest of which was his description of the president of the club Algerian, ES Setif, as a "broker", due to the transfer deal of player Ahmed Al-Kandoussi to Al-Ahly, which angered the fans of the club and its board of directors.