Establishment of 'Parallel Government Police Force,' in Istanbul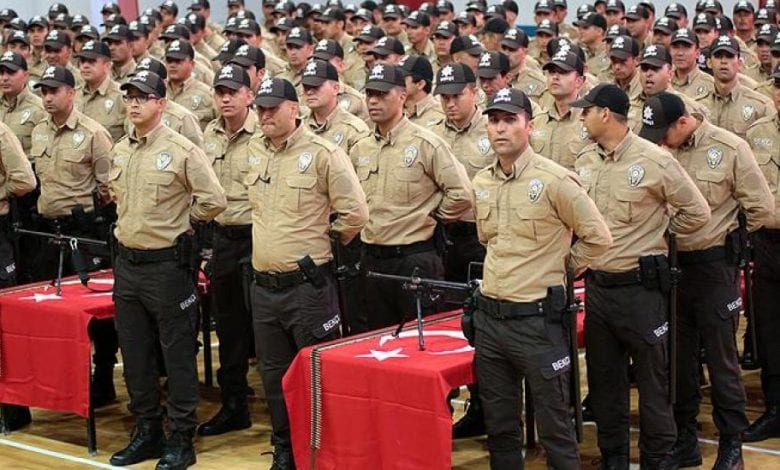 Erdoğan approved the establishment of a new law enforcement unit under the auspices of the Istanbul Security Directorate, in a move that opposition lawmakers and critics say is an effort to form a parallel police force in the city.
The Reinforcement Ready Force Directorate, which was announced in a presidential decree published in the Official Gazette on Saturday, is a law enforcement unit comprised of 500 staff that will report directly to Istanbul's security directorate.
The establishment of such a unit is contradictory to the constitution, lawmaker İbrahim Kaboğlu from the main opposition Republican People's Party (CHP) said on Twitter.
"The move to form a parallel security force in Istanbul is in violation of article 126 of the Turkish constitution," Kaboğlu said. The article the lawmaker was referring to stipulates local administrative units can be formed granted their duties and authorities are regulated by the law.
Lawyer Mehmet Köksal said the Presidency had effectively founded a secondary police force in Turkey's largest city.
"This is a very dangerous development. This is how the SS (Schutzstaffel) police force was formed during the era of Hitler in Germany," Köksal said. He noted that the same directorate had been established in a number of Turkish cities in 2018 to provide security during presidential rallies.
Garo Paylan, a lawmaker from the pro-Kurdish opposition Peoples' Democratic Party (HDP), told Evrensel newspaper the the new force would follow the directives of the president, in what he called a very "dangerous" step.
Author Veysi Dündar wondered who the reinforcement unit would be working against.
"As far as I know, reinforcement works to mobilise cars without batteries. Is the car battery of the Istanbul Security Directorate dead in a move we don't know about?'' he said on Twitter. 
In June, Turkey's parliament passed a controversial bill giving police-like powers to night watchmen – or neighbourhood guards – who patrol the street to report theft and burglaries.
Attached to the Interior Ministry, the watchmen boast over 28,000 members and are now armed with pistols, authorised to demand identification and stop and search citizens.