Palestinian security forces attacks, arrests protesters in Ramallah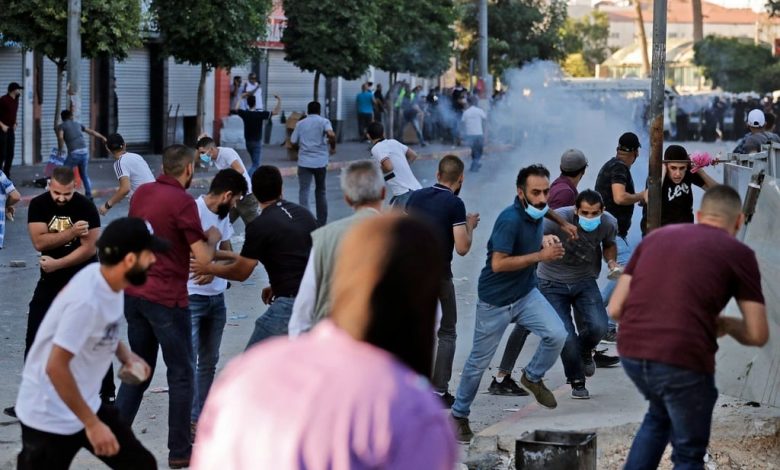 The security services of Palestinian Authority President Mahmoud Abbas arrested a number of activists and attacked others.", sources said from Ramallah.
Activists Names:
The freed prisoner Maher Al-Akhras
Jihad Abdo
The leader of the Popular Front Ibrahim Abu Hijleh
Professor Imad Al-Barghouti
The activist Youssef Al-Sharqawi
Hamza Zbeidat
Mu'in Al-Barghouti
Omar Assaf
Ali Abu Diab
Ubadah Al-Qawasmi
Musa Abu Sharar and others.
This came during a protest condemning the assassination of political opponent Nizar Banat.
Prisoner "Al-Akhras" was moved to the hospital as a result of being beaten during his arrest, said Lawyer Muhannad Karajah.
The security forces also prevented activists from participating in the protest, which was planned this Saturday at 6 p.m., Al-Manara roundabout in the center of Ramallah, to demand punish the killers of martyr Nizar Banat.
Nizar Banat family called activists from the popular movements and independent electoral lists for "protest to demand punishing Nizar's killers and against the suppression of freedoms in the West Bank," under the slogan "Justice for Nizar, Freedoms and Elections."