Field Marshal Haftar arrives in Berlin to meet Merkel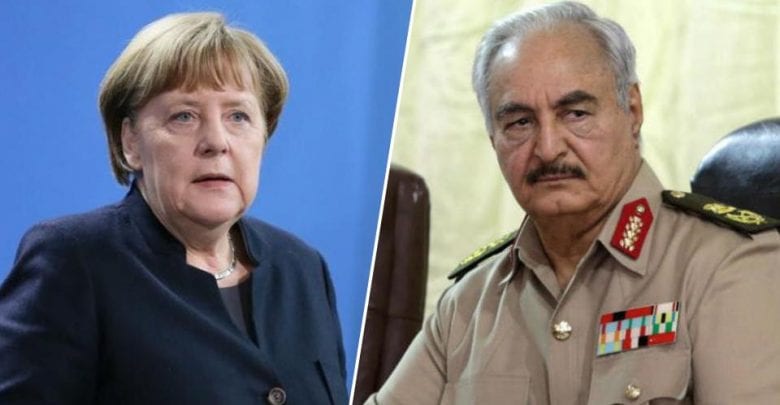 General Commander of the Libyan National Army, Field Marshal Khalifa Haftar, arrived in Berlin Tuesday, responding to the official invitation he received from German Chancellor Angela Merkel.
Field Marshal will discuss with Merkel the latest developments in Libya as well as the process of halting military operations.
The General Commander of the Libyan National Army flew to Berlin from Paris, which he also visited and met with French President Emmanuel Macron.
Macron emphasized during the meeting on Monday the role of the Libyan National Army in combating terrorism and immigration.
Diplomatic sources said that Field Marshal Khalifa Haftar's official visit to the French capital Monday came to answer Paris' questions about the capabilities of Field Marshal Haftar to resolve the conflict in his favor, and control all the Libyan regions.