FIFA asks for support against the objection of the continents of Europe and South America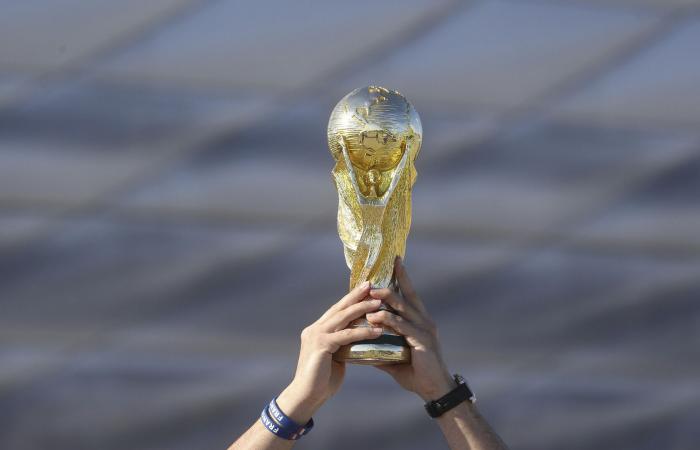 FIFA intensified its campaign on Thursday to organize the men's World Cup every two years, by mobilizing support for the idea from football fans around the world.
The PR campaign came in the form of an online opinion poll commissioned by FIFA, to help counter opposition from Europe and South America.
The FIFA statement did not provide data or details about the survey's methodology, nor the questions asked in it, but claimed that the results showed "significant differences between the so-called traditional football markets and developing markets".
The European Football Association (UEFA) and its South American counterpart, CONMEBOL, oppose FIFA's plan to organize the men's World Cup every two years instead of four years, and the two entities have threatened to boycott those additional World Cup finals.
Europe and South America make up 65 of FIFA's 211 members, less than a third of the total needed to prevent any proposal being implemented.
The governing bodies of the six continental federations organize their own tournaments, with Europe organizing its continental championship every four years between the World Cup finals.
Organizing the World Cup every two years may reduce the revenue stream generated by the European Championship.
The recent FIFA poll comes a week after it hosted about 80 former international players, including many who won the World Cup with their national teams, in a two-day meeting in Qatar, the host country for the 2022 World Cup.
The players said they agreed that organizing the World Cup every two years is a good idea.
Gianni Infantino, president of FIFA, believes that organizing more tournaments will increase the chances and enthusiasm of most of the 211 member states, many of which have not qualified for the World Cup.
Increasing the number of teams participating in the World Cup from 32 to 48 teams, starting in the 2026 edition, was one of the most important decisions taken during Infantino's presidency, which began in 2016.
European teams have won the past four World Cups, occupying 13 of the 16 places in the semi-finals.
The other three teams – which reached the semi-finals between 2006 and 2018 – were from South America.