French Foreign Minister Le Drian to Erdogan: "We wait for deeds, not words"
France responded today to Turkey's attempts to wipe the slate clean with the European Union, stressing that they are waiting for deeds on the part of Turkey, and threatening it to discuss the issue of sanctions during the next European Council meeting.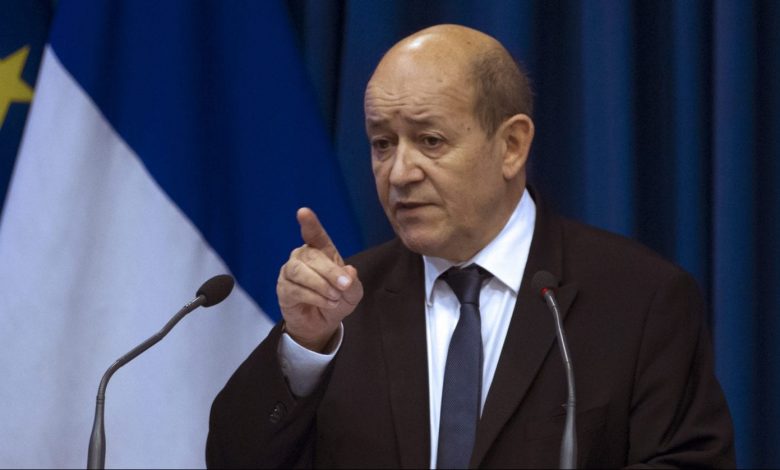 French Foreign Minister Jean-Yves Le Drian announced today that Paris is waiting for "deeds" on the part of Turkey, before the European Council convenes that will deal with the issue of new sanctions against Ankara.
Le Drian emphasized that among the expected actions, "some simple actions can be done in the eastern Mediterranean and Libya, as well as (…) in Karabakh."
Le Drian said in a press statement: "It is not enough for two or three days ago to notice statements of calm on the part of Turkish President Erdogan. There should be actions." Le Drian's comment comes the day after the Turkish president called the European Union to dialogue.
The French minister recalled that "we have many differences" with Ankara, referring to the Turkish "desire for expansion", which is the "de facto policy" in Libya, Iraq and the eastern Mediterranean, "where (the Turks) attack two European Union members, Greece and Cyprus," and even " in Karabakh, where they also send Syrian mercenaries. "
Le Drian was quoted by the French Press Agency as saying that "the European Union announced in October that it would verify Turkey's position on these various issues during the European Council meeting in December, after a few days (…) at that moment, we will verify the commitments."