French warship fears Turkish RADAR in the Mediterranean, ministry blames Turkey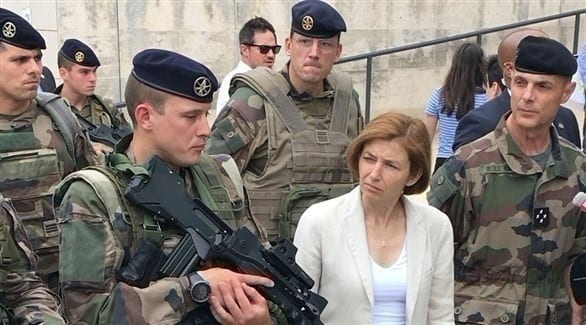 French Ministry of Armed Forces announced on Wednesday that a French ship participating in a NATO mission in the Mediterranean was recently subjected to a "very aggressive" action by Turkish boats, condemning the "extremely dangerous" issue with an Atlantic partner.
The ministry pointed out that the French ship was subjected to three "radar flashes" from one of the Turkish boats, considering that "a very aggressive act that could not be from an ally act towards a ship belonging to NATO", at a time when defense ministers in NATO countries are holding a meeting Wednesday via a video message.
Ministry of Armed Forces spokesperson added that "this issue is very dangerous in our view (…) We cannot accept that an ally behaves in this way and do what they have done against a NATO ship under the command of the alliance on a mission to the alliance," warning that the Minister of Armed Forces, Florence Parley, put "points on a paper" during this meeting on "the Turkish position in the Libyan conflict."
Minister of Armed Forces of France, Ms. Florence Parley explained that "ships that sail between Turkey and Misurata sometimes accompanying Turkish frigates do not contribute to defusing the crisis." It denounced that Turkish warships "use the Atlantic symbols" to identify themselves during these escort missions.
Tensions between Paris and Ankara have increased in recent days. On Monday, French Foreign Minister Jean-Yves Le Drian condemned "the increasing military support" for Turkey for the Libyan reconciliation government "in direct violation of the United Nations embargo."
Before that, Paris stepped up its stance towards Turkish interference in Libya, describing it as "unacceptable" and asserting that "France cannot allow this," according to what was issued by the Elysee.
Turkey vehemently rejected the criticism leveled by France against the backdrop of Ankara's support for the Libyan reconciliation government, accusing Paris of "obstructing peace" by supporting the opposite camp.
In Libya, Ankara supports the government of reconciliation led by Fayez al-Sarraj, recognized by the United Nations, in the face of forces of Field Marshal Haftar, the strongman in the Libyan East and supported by Russia, Egypt and the UAE.
Although she has publicly denied any support for Field Marshal Haftar, it is believed that Paris is betting on the strongman in eastern Libya, according to expert guidance with The Eastern Herald.
Since the fall of Muammar Gaddafi's regime in 2011, Libya has plunged into power struggles and chaos. Since 2015, the two powers of government have been in conflict, the National Accord government based in Tripoli (West) and a parallel government in the east of the country supported by Field Marshal Haftar, who for more than a year has launched a large-scale military offensive to seize Tripoli.