Ibrahim Kalin Considers Turkish Regime Presence in Libya a "Force of Stability"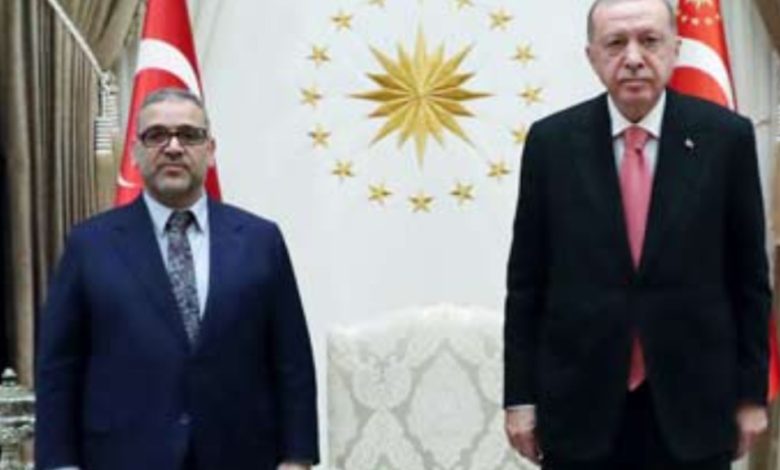 Turkish Regime presidential spokesman, Ibrahim Kalin, claimed that his country's presence in Libya represents a "force of stability", a day after French President Emmanuel Macron called on Turkey and Russia to withdraw their mercenaries and forces from this country without delay.
Kalin claimed that the Turkish Regime soldiers in Libya "under an agreement with the Libyan government. Therefore, they cannot be put on the level of mercenaries who were brought in from other countries," as he put it.
"without delay"
The international conference on Libya in Paris on Friday supported the "comprehensive action plan for the withdrawal of mercenaries, foreign fighters and foreign forces from Libyan territory, prepared by the Joint Military Committee of the Libyan Dialogue."
Yesterday, Friday, at the conclusion of an international conference on Libya in Paris, the French President said that Turkey and Russia should withdraw their mercenaries and military forces from Libya without delay because their presence threatens stability and security in the country and the entire region.
It is noteworthy that several thousand Russian mercenaries from the private "Wagner" group, Chadians and Sudanese, and Syrian fighters loyal to Turkey, are still present in Libya, according to the French presidency.
But Turkey does not show any hurry to start withdrawing its forces, while the Kremlin denies sending soldiers or mercenaries to Libya, as well as any connection with Wagner.
The Libyan authorities and regional and Western countries are pressing to expel all foreign mercenaries from the country, and consider that achieving stability and lasting peace in Libya is directly related to the final exit of all foreign forces and mercenaries.
According to United Nations estimates, about 20,000 foreign mercenaries have been stationed in Libya, since December 2020.