IOF Bomb Gaza Residential Areas; Palestinian Resistance Responds"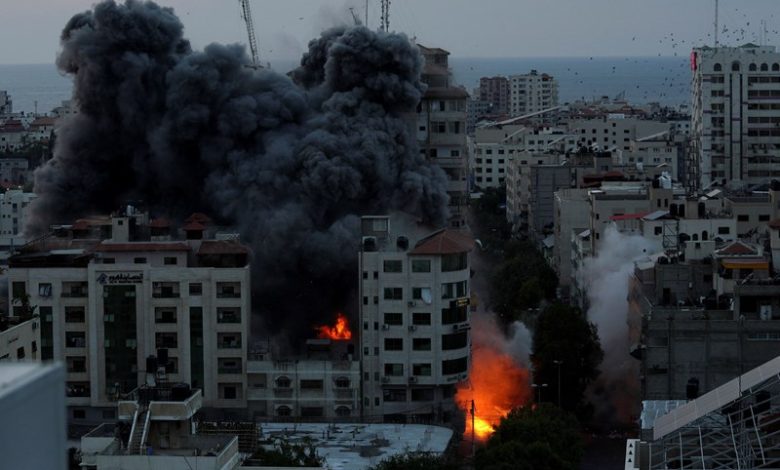 Israeli Forces Launch Extensive Airstrikes on Gaza as Palestinian Resistance Responds with Rocket Fire.
In the ongoing conflict, Israeli forces conducted a series of extensive air raids on the Gaza Strip, with the Palestinian Resistance retaliating by firing over 100 rockets at the occupied city of Askalan.
This exchange of fire is part of Operation Al-Aqsa Flood, which includes the Israeli occupation's bombardment of residential buildings in Gaza.
The indiscriminate shelling by Israeli forces has resulted in numerous civilian casualties, with reports indicating a death toll of nearly 250 Palestinians since the start of the Israeli onslaught.
The Israeli airstrikes targeted various areas in the northern Gaza Strip and the center of Gaza City.
The Palestinian Health Ministry's medical teams are working tirelessly to rescue the wounded and provide urgent care, operating at full capacity and issuing code red alerts.
Iyad Al-Bazm, spokesperson for the National Security and Interior Ministry, reported that the Israeli occupation air force destroyed two civilian homes in Rafah, in the southern Gaza Strip, resulting in several casualties.
Civil defense teams, medical personnel, and police officers are making considerable efforts to evacuate victims, including women and children, from the Abu Qouta family home in Rafah, which was destroyed by the Israeli occupation.
Israeli forces have bombed multiple civilian residences, including a recent strike in Beit Hanoun that claimed the lives of at least eight members of a single family.
Key Points:
The conflict escalated following the launch of Operation Al-Aqsa Flood by Mohammad Deif, Commander-in-Chief of al-Qassam Brigades, in response to the Israeli occupation's actions at al-Aqsa Mosque and assaults on women in its vicinity.
Israeli Prime Minister Benjamin Netanyahu declared that "Israel is at war" after Hamas fighters initiated a surprise attack on settlements in the Gaza envelope.
Netanyahu convened top Israeli security officials and ordered the neutralization of Palestinian Resistance fighters who had crossed into Gaza envelope settlements.
Resistance units quickly gained control of towns and cities as Israeli military and police forces faced significant challenges within the first hour of the attack.
The ongoing conflict is set against a backdrop of continuous Israeli aggression against Palestinians in the West Bank, occupied Jerusalem, and a long-standing siege on the Gaza Strip.