Is Iran winning the hostage-taking game again?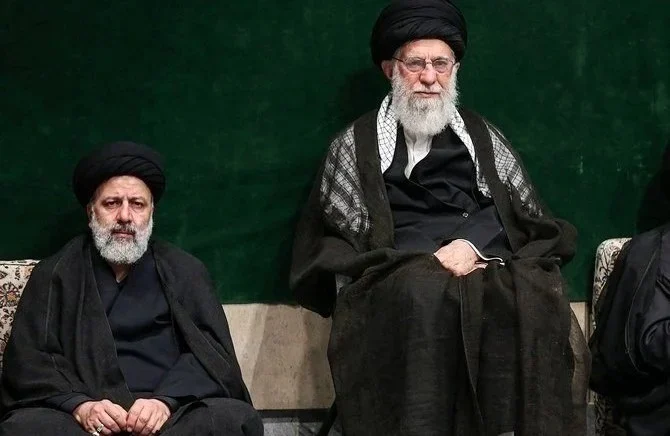 The Iranian regime seems to be always the winner in the hostage-taking game that the theocratic establishment started when it came to power almost four decades ago. And, lately, the regime has been escalating this dangerous ploy.
Iranian authorities announced this week that they had arrested another Swedish citizen. The number of European nationals being held by the Iranian regime in recent months has increased significantly. Tehran normally detains European citizens on vague security-related charges, such as having "suspicious behavior and contacts," acting as an enemy of the state, or "endangering national security."
In May, the regime also said that it would execute another Swede, Ahmadreza Djalali. Sweden's Foreign Ministry is advising its citizens against traveling to Iran "due to the security situation," adding that  "law enforcement activities and interpretation of the law may be unlawful (in Iran). Foreign travelers can be arbitrarily detained and prosecuted without clear reasons."
The rising number of arrests of Swedish nationals is most likely linked to Hamid Nouri's case, and is an attempt by the Iranian regime to pressure Sweden and its judicial system into changing their position and decisions.
Nouri was the first former Iranian official tried outside Iran for crimes against humanity. The former interrogator and torturer at Gohardasht Prison in Karaj, west of Tehran, was found guilty of facilitating and even personally carrying out executions.
He was also found to be a key figure in the massacre of political prisoners in Iran in 1988 when at least 30,000 dissidents were killed and secretly buried in mass graves. Survivors of that purge and families of the victims — the overwhelming majority of whom were supporters of Iran's principal opposition —  have been pursuing justice for more than three decades, but Nouri was the first perpetrator to face justice.
It is important to point out that the 1988 massacre was a ruthless and bloody slaughter of political prisoners, a horrible crime against humanity that could be termed genocide, according to experts on international human rights law.
The global community must stand together and not crumble in the face of Iran's extortion attempts.

Dr. Majid Rafizadeh
As Geoffrey Robertson, the first president of the UN's Special Court for Sierra Leone, pointed out: "It has been a crime to kill prisoners for centuries.
The difference is that if it amounts to a particular crime of genocide, there is an international convention that binds countries to take action and punish that genocide.
There is no doubt that there is a case for prosecuting (Iranian President Ebrahim) Raisi and others. There has been a crime committed that engages international responsibility. Something must be done about it as has been done against the perpetrators of the Srebrenica massacre."
Nouri was sentenced to life imprisonment by a Swedish court on July 14. Iran's leading human rights official, Kazem Gharibabadi, said the country will "not sit idly by," adding that it has "several options on the table" to respond to Sweden. Shortly after that, Iran arrested another Swedish citizen.
The Iranian regime believes that it can bring Nouri back from Sweden because it recently scored a victory with Belgium. The Belgian government passed legislation that appears to pave the way for the return of other convicted terrorists to Iran. The so-called treaty between the Belgian government and the Iranian regime is most likely designed to secure the release of Iranian diplomat-terrorist Assadollah Assadi, who was arrested in 2018 for plotting to bomb a rally outside Paris organized by Iranian opposition group the National Council of Resistance of Iran. Assadi was convicted last year and sentenced to 20 years in prison by a Belgian court for masterminding the plot, which, if successful, would have been perhaps the worst terrorist incident in Europe's recent history.
While the Iranian regime is a signatory to the International Convention Against the Taking of Hostages, Tehran has long seized foreign hostages in order to extract economic concessions, and achieve geopolitical and financial gains. As Diana Eltahawy, Amnesty International's deputy director for the Middle East and North Africa, pointed out: "Iranian authorities are using Ahmadreza Djalali's life as a pawn in a cruel political game, escalating their threats to execute him in retaliation for their demands going unmet. The authorities are attempting to pervert the course of justice in Sweden and Belgium, and should be investigated for the crime of hostage-taking."
In a nutshell, the response to the egregious violations of international law by the regime in Tehran cannot simply be further appeasement and submission to its demands. The global community must stand together and not crumble in the face of Iran's extortion attempts.