Israeli Deaths Surpass 1,000 as Gaza Resistance Expands Rocket Range
The Palestinian Resistance increases its military operations in response to the Israeli massacres against Gaza civilians.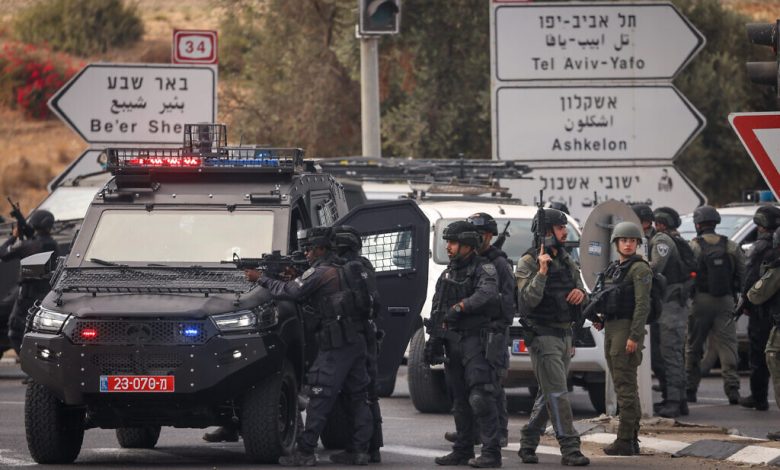 The Israeli embassy in the United States reported a rise in fatalities, with the death toll reaching 1,008 settlers due to the ongoing Operation Al-Aqsa Flood launched by the Resistance in Gaza last Saturday.
In a new development, Resistance rockets reached the city of Baqa al-Gharbiyye north of "Tel Aviv" for the first time, as confirmed by various Israeli media outlets.
The rockets landed near an industrial zone in Baqa-Jatt, which is situated in the northern triangle of territories occupied in 1948. Occupied Yafa was also hit by another rocket, according to Israeli reports.
Targeting the Baqa al-Gharbiyye area is a significant tactical move by the Gaza Resistance, showcasing its capability to steer the battle in accordance with its own strategy.
Rockets also landed near the "Shaked" settlement in the northern West Bank, as well as the towns of Umm al-Fahm and Jenin, with one confirmed direct hit to the "Salem" Israeli military camp, west of Jenin.
Israeli warning sirens also sounded in a number of Israeli settlements in western al-Jalil and the central region of Upper al-Jalil. Sirens were sounded in "Metzuba", "Lehman", "Betzet", and "Shlomi" as well.
Armed confrontations were reported in the "Zikim" Israeli settlement, while reports suggested that a Resistance navy commandos unit infiltrated into the settlement by sea.
Simultaneously, Israeli media reported a potential "security breach" near government buildings in occupied al-Quds. Entrance and exit restrictions were put in place. Occupation forces were noted to be in pursuit of a vehicle on "Begin" Street in western al-Quds, amid heightened security measures.
Number of martyrs in Gaza rises
Two senior members of Hamas' political bureau, Jawad Abu Shamala and Zakariya Abu Maamar (both 50 years old), were martyred in an Israeli strike on Gaza on Tuesday.
Hamas mourned its two leaders and emphasized that the sacrifices made by its members, alongside the Palestinian people in Gaza and throughout the homeland, are in defense of their land and sacred places.
The Palestinian Ministry of Health reported that 788 Palestinians have been martyred so far due to the Israeli bombardment of Gaza and 4,100 others were wounded.
Recently, Gaza has been seeing its the most intense bombardment since the onset of the recent Israeli aggression.
In the West Bank, there were 18 martyrs, including four children, with 100 Palestinians injured due to confrontations with Israeli forces.
Three journalists, Saeed al-Taweel, Mohammad Sobh, and Hisham al-Nawajha, among others, were martyred in a strike on Monday night. They were killed while reporting on the ground in western Gaza.
Al-Shifa Hospital in Gaza City is currently overwhelmed with Palestinian casualties from the Israeli bombardments, including entire families.
Meanwhile, the full blockade imposed by the Israeli occupation has left medical teams and centers short of supplies and power, hindering their ability to respond to all victims.
Abu Musbeh further noted the acute shortage of medical equipment and supplies. He described many of the injuries as being severe and pointed out the challenges in accounting for all casualties due to extensive damage to infrastructure.
The Gaza Palestinian Red Crescent spokesperson Mohamed Abu Musbah announced that five hospitals have been directly targeted, warning that the Strip's healthcare infrastructure is on the brink of collapse and is operating under severe limitations.