Ivan David Czech EU Parliamentarian: Erdogan's Audacity Has No Borders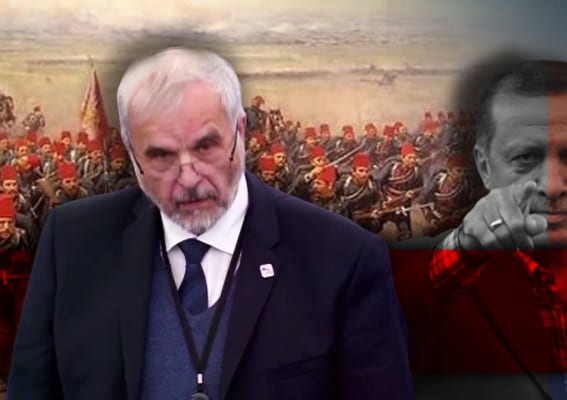 Ivan David, the member of the European Parliament for the Czech Republic, asserted that the Turkish regime of Recep Tayyip Erdogan continues to send weapons and terrorists to Libya and immigrants to the European Union (EU) despite the international rejection and opposition to such reckless policies.
The Czech MEP David wrote in an article published on the Czech website "Your Case" that "Erdogan's audacity has no borders. Despite the binding arms ban decreed by the UN Security Council, several Turkish ships have been seized while smuggling heavy weapons illegally to Libya." [Libya, 19 April 2020]
Ivan David also stressed that the arms ban imposed on Libya must be directed against Turkish ships and aircraft because no other country violates this ban except the Turkish regime.
He pointed out that the Erdogan's regime exploits the preoccupation of the EU ships with saving the migrants he sends to Greece to dispatch cargo ships carrying thousands of Syrian terrorists and Turkish soldiers to Libya to fight alongside Tripoli militias there.