Kais Saied: "Extraordinary measures will be shortened "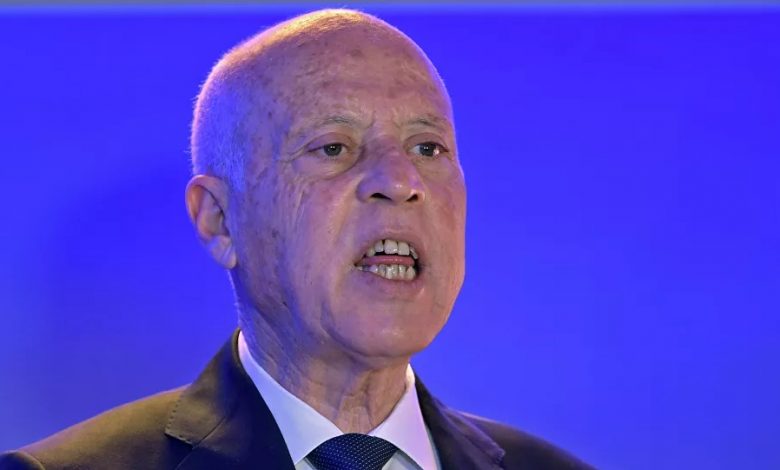 Tunisian President Kais Saied announced, on Thursday, the continuation of "shortening" the period of exceptional measures he took about 3 months ago in the country, without specifying a time limit for them.
This came according to a statement by the Tunisian presidency, following a meeting of the Council of Ministers at the Carthage Palace in the capital.
He added, "Tunisia has entered a new phase in its history, different from the previous phases, which requires devising new perceptions and tools for managing public affairs outside traditional frameworks and concepts."
He explained that "extraordinary measures have been taken to save the state and the people, and that democracy must be real, not on the surface of freedom and on the inside of discord and hypocrisy."
Said expressed his "confidence in Tunisia's ability to overcome the crisis it is going through, and find the desired financial balances thanks to hard work and the involvement of citizens inside and outside Tunisia," according to the statement.
The majority of political forces in Tunisia reject these decisions, and consider them a "coup against the constitution," while other forces support them, seeing them as a "correction of the course of the 2011 revolution," which overthrew the regime of late President Zine El Abidine Ben Ali (1987-2011).
Since last July 25, Tunisia has been experiencing a severe political crisis, when President Kais Saied took "exceptional" decisions, including: freezing the competencies of Parliament, lifting the immunity of its deputies, issuing legislation by presidential decrees, chairing the Public Prosecution, and dismissing the Prime Minister, provided that he assume power. Executive with the assistance of a government appointed its head.